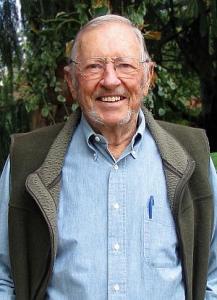 Recent and ongoing research by Gary Stoner and colleagues at Ohio State University's Comprehensive Cancer Center, by researchers at The American Cancer Society, and by the late James Joseph and continuing by his colleagues at the USDA Human Nutrition Center on Aging at Tufts University, provides exciting news for berry growers: There is a potentially powerful biological weapon for health, a mix of plant compounds suspected of being able to thwart human cancers including esophageal, breast and colon cancers!
Even better news: You can grow and market this amazing biological health giant. For years, scientists have touted the health benefits of eating fruits and vegetables, and are continuing to work to gain an understanding of the particular anti-oxidant compounds involved that are thought to have cancer-preventing properties. All berries fare well in such research.
USDA scientists now recommend people consume between 3,000 and 5,000 oxygen radical absorbance capacity (ORAC) units each day to maintain optimal antioxidant protection to the body's tissues and plasma. In order to meet these recommendations it may be necessary to include nutritional powerhouses like dark-colored berries. Simply adding one cup of berries to the diet each day provides 3,000 or more ORAC units!
Black raspberries and blackberries are particularly rich in antioxidant activity.
Earlier on, scientists studied blueberries and strawberries, two fruits with suspected chemo-preventative properties, but had not looked at black raspberries nor blackberries. Upon testing, they were surprised to find black raspberries contained 11% higher levels of antioxidants than blueberries and 40% more than strawberries. Until then, blueberries had, and continue to have, the major media attention as a top berry for health. This research was published in the journal, Nutrition and Cancer.
Berry Blocking Agents
Such chemo-preventative compounds are classified broadly as blocking agents which may help impede the beginning stage of cancers, and as suppressing agents, which may help arrest or reverse the progression stage. Note: Different colored berries contain their own mix of important antioxidants. All colors are good so alternate them. Example: If one species has 11% less total antioxidants than another, just enjoy a serving of 11% more of it!
One reason for black raspberries' seemingly stellar health advantage may be their richness in compounds such as anthocyanins which give berries their near-black pigment; phenols, such as ellagic, courmaric and ferulic acid; calcium; and vitamins A, C, E, and folic acid. In clinical studies with rodents at Ohio State University, when injected with a cancer-causing agent that developed colon tumors, those fed diets rich in black raspberries showed 80% fewer malignant tumors compared to rats that had no black raspberries in their diets. The black raspberry variety, Jewel, was used in their research.
Such research tells me that we should be including berries in our diet, not just in-season, but year-round, ideally from a home freezer dedicated for berries! This research also tells me that growers should be providing urban consumers the opportunity to enjoy this highly nutritious berry.
Cancer researchers at OSU recommend that, at the very least, we should consider making black raspberries one of our five or more servings of fruit and vegetables every day. It is estimated by medical and nutritional experts that more than two-thirds of human cancer can be prevented through appropriate lifestyle modifications.
Become A Berry Evangelist
As growers, you have a real opportunity to help your U-Pick or other direct marketing clientele by including black raspberries in your berry plantings. As berry evangelists, growers have, in my opinion, the responsibility to help people make good lifestyle modifications by making berries available for them.
Also, for growers, this opportunity allows you to harvest an early summer crop before the onset of high populations of insect pests such as spotted wing drosophilia (SWD) and brown marmorated stink bug (BMSB). This early summer-ripening berry crop should be in your arsenal of ways to out-smart these invasive, expensive and difficult-to-control pests. Get there first by beating them to these prize berries!
How To Grow Them
A 3-feet-apart in-row spacing with rows planted 9 feet apart requires 1,613 plants per acre. Highest yields of two or more pints per plant are achieved using a horizontal wire trellis, with two to three horizontal wires on each side of each row, along with drip irrigation.
Removing tips of first year plants several times in the summer is required to produce multiple lateral fruiting canes for high yields and to keep plant height down to about 4 feet.
Plants bear fruit only on 2-year-old canes and require removal of bearing canes after harvest. Pruning of spent canes is done either later in the summer or at dormant season, leaving only the first-year canes that will bear fruit in the coming year.
Widely grown in the Pacific Northwest for the processing market, black raspberries have a minor, insignificant acreage in the eastern United States.
Ironically, in the Mid-Atlantic and Mid-South, especially in the Appalachian region, the black raspberry is the most-sought-after berry, usually found only in the wild. With their exquisite flavor, eaten fresh or processed, they can almost be called the black truffles of berries! Fresh-picked, they are extremely fragile, not suited for shipping, but are ideal for local U-Pick or farmers market sales.
Perhaps their scarcity may remain from older times when Anthracnose was difficult to control, as well as the lack of available virus-free, tissue-culture nursery-grown planting stock. Back then we could get only about 2 to 3 years of good production until plants declined and failed. Meanwhile, our customers pleaded for more black raspberries at $3 and $4 per pint for U-Pick.
Then, in the beginning of this new century, we learned to control Anthracnose and other raspberry diseases by using a late winter, after-pruning spray of lime-sulfur, followed by late spring disease-preventive sprays of newer fungicides as recommended in your state/regional Cooperative Extension plant Pest management guides for fruit and berry crops. We have been successful in recent years maintaining productive black raspberry plantings for up to 12 years, and so can you!