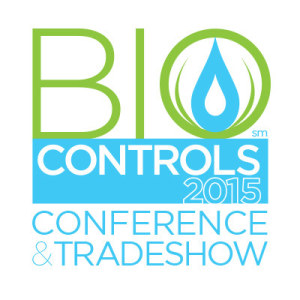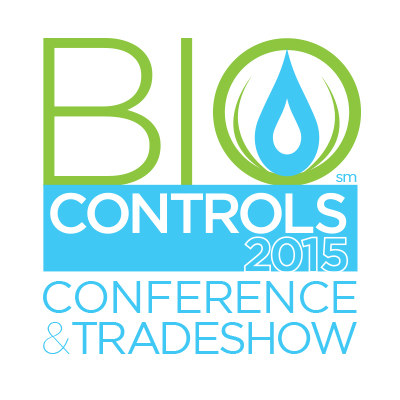 More than 400 growers, pest control and certified crop advisers, researchers, government regulators, and suppliers gathered in Fresno earlier this month for the Biocontrols 2015 Conference & Tradeshow.
This event — a first of its kind focused solely on the use of biopesticides and other biocontrols — brought attendees together for an in-depth discussion on the latest tools available, "how-to" production topics, market trends, and regulatory issues. Attendees also spent time with nearly 40 exhibitors learning about new technologies, techniques and services that are making the use of biocontrols more mainstream with growers all over the country.
"Ours is a very economic and science-based business culture," said Gary Schulz, the new CEO of the California Association of Pest Control Advisers (CAPCA). "We encourage our pest control advisers (PCAs) to use all of the tools they have available, both traditional chemicals as well as many of the new softer materials including biopesticides and biocontrols."
Sessions at the event covered a broad range of topics from crop-specific production techniques for fruit, vegetable, and ornamental crops to broader industry issues, including a spirited discussion on maximum residue levels (and how biocontrols can help growers stay under tolerance limits for sales to both U.S. and international markets).
"EPA is trying to develop a more predictable regulatory process for these materials," said Robert McNally, director of EPA's Office of Pesticide Programs, Biopesticides and Pollution Prevention Division.
Surendra Dara, Strawberry and Vegetable Crops Advisor and Affiliated IPM Advisor with University of California Cooperative Extension, pointed out that as more useful biological products are becoming available, the technology is beginning to deal a little more successfully with the perception issues that have plagued it in the past. But there's still work to be done, he said.
"Biopesticides do not have to be just for organic production. These are tools for conventional growers, too," he said. "These materials do work."
The World Is Changing
It's critical that biopesticides work, because increasingly, growers are going to want to look at them to control pests more "softly." For one thing, produce buyers, especially the large grocery chains, are increasing their scrutiny of conventional pesticides' maximum residue levels (MRLs).
But it's not just the food industry that is examining pesticide levels, said Brian Leahy, the director of the California Department of Pesticide Regulation. Everyone from the bureaucrats at the various water quality control boards to the activists with wildlife groups are keeping a close eye on what materials growers are using.
"We spend a lot of time telling people that California food is safe," he said. "The rest of society is really looking at registration."
Using biocontrols requires that growers change their mindset, noted Brad Higbee, director of entomology for the largest tree fruit and nut grower in the world, Paramount Farming Co. of Bakersfield, CA.
Higbee should know, as earlier in his career when he was with the USDA-Agricultural Research Service in Washington, he helped pioneer the use of pheromone mating disruption to control Public Enemy No. 1 in the state's apple orchards, codling moth.
Since moving to California and going to work for Paramount, Higbee has employed mating disruption on the most damaging pest of almonds, navel orangeworm, and has enjoyed great success. In fact, he said mating disruption acreage on California almonds will double this year, because it's working on high-pressure blocks.
"It's hard for a grower to use no pesticides," he said, "but we're using mating disruption only, and it works."
Biocontrols Now Mainstream
Greg Gaffney, who is also something of biocontrols pioneer, agreed that a grower must alter his approach and become more proactive regarding pest management. Gaffney, who grows stone fruit, is also the president of Bio-Ag Services of Fresno, CA, and was one of the first growers to use predatory mites.
In fact, his company, which he founded 40 years ago, was originally based on the concept of employing beneficial mites to control pests. They work extremely well, he said, emphasizing that vigilant growers will find them a valuable pest control tool.
"You must jump on (pests) right away," he said. "That's a key point on biocontrol; you have to stay ahead of the pests. You can't wait around."
Another factor to consider is that there's a nice symbiosis going on in today's orchards, Gaffney said. Because growers are using fewer broad spectrum insecticides, beneficial predatory insects are flourishing. That in turn makes biocontrol products that much more effective as together they work in harmony to control pests.
The funny thing, Gaffney said, is when he started farming after college in the mid-1970s, he was considered on the fringe because he wasn't so quick as his counterparts to spray broad spectrum organophosphate insecticides and wipe out all insects.
"In the old days I was a 'dirty farmer' because (I created) a good environment for predatory insects," he said with a chuckle. "Now I'm mainstream!" ●
SIDEBAR: Live From BPIA
Prior to the Biocontrols 2015 Conference & Tradeshow, the first first-ever International Biocontrol Industry Symposium was held the day before by the Biopesticide Industry Alliance in conjunction with the International Biocontrol Manufacturers Association and the Association of Natural Biocontrol Producers.
Topics ranged from "Common Objectives of the International Federation of Biocontrol/Biopesticide Organizations" to "Regulatory Harmonization: Issues, Challenges, and Opportunities." Discussions centered on such areas as the global organic industry to neonicotinoids and their industry implications.
The editor of American/Western Fruit Grower, David Eddy, attended the conference and tweeted (@dave_wfg_avg) throughout the day. Here are a few of those tweets:
■ National Organic Standards Board to review such common substances as copper and lime sulfur next month (April 27-30) in La Jolla, CA.
■ Organic Trade Association's Nate Lewis says getting grower feedback on common organic fertilizers is critical.
■ Bayer's Iain Kelly: FQPA (Food Quality Protection Act) in 1996 led to reduction in OPs. What's taken their place? Neonics market share up from 11% to 26% between 2002 and 2012.
■ Bayer's Iain Kelly: France banned neonics & didn't improve bee health. While toxic to bees, their impact pales re: varroa mite.
■ Bayer's Iain Kelly: If neonics were banned, OP use would more than double, pyrethroid use would triple.
■ Janet Nuzum, USDA Foreign Ag Service: Ag trade surplus growing, highlighted by (% exported) Almonds 66, Grapes 40 & Apples 18.
■ USDA's Nuzum: Organic exports are growing a solid 5% a year. Bright future — middle class growing in many developing countries.