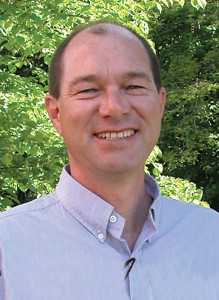 The U.S. House of Representatives Committee on Agriculture's Subcommittee on Horticulture, Research, Biotechnology, and Foreign Agriculture held a hearing last month to explore the societal benefits of biotechnology.
The hearing examined how consumers, farmers, and the environment have benefitted from traditional and modern applications of biotechnology. Some of the benefits of biotechnology included fighting diseases, increasing available food sources and conserving natural resources. The panel also responded to questions from committee members concerning the challenges of relaying factual information about these technologies to the general public.
"It is clear from the hearing today that biotechnology plays a critical role in meeting a number of consumer and societal needs," said Chairman Austin Scott (R-GA) in a statement following the hearing. "In a world where it is important to help feed our expanding population while ensuring that everyone has access to safe, diverse, and quality food, the U.S. can, and should, be a leader in biotech development to address the coming challenges for future generations. Whether it is treating vitamin deficiency, autoimmune disorders or addressing hunger, biotechnology has and will continue to play a large role in global agriculture."
"It was important to hold this hearing on the benefits of biotechnology because the stakes are high and biotech has a great story to tell," said Acting Chairman Rodney Davis (R-IL), who filled in for Scott at the hearing. "Our farmers have the vital job of feeding a growing world and biotechnology is part of the solution. I'm excited for the future and believe the United States must continue to safely innovate through biotechnology to achieve higher crop yields, fewer hungry people and an improved environment."
I was interested in the hearing in part because elsewhere in this issue we have included a part two of a special report, "Biopesticides Primed For Growth." I wrote a story for the report in which I interviewed three pest control advisers. Each had some additional reasons why growers might want to try biotech products on their orchards and vineyards that I found eye-opening.
For example, organic growers of fruit and nut crops have long used biofungicides to battle mildew and botrytis, but in the past few years, conventional growers have joined them as biopesticides have become more mainstream. Because they are priced competitively, biopesticides work in a conventional program.
But beyond price, conventional growers are becoming increasingly concerned about resistance building against synthetic chemical fungicides. Using a biological in addition will not only make the synthetic more effective, it can help prolong the life of the chemical product.
Besides resistance, there's an even more basic reason more growers are incorporating biopesticides into their plans. The large chemical companies have been pouring millions of dollars into biological research, increasing their biopesticide product portfolios. While biopesticides in the past might have been limited in their effectiveness, that's not true today.
Finally, growers ship to many countries that have maximum residue levels (MRLs) for chemical pesticides that are lower than what most domestic buyers require. Growers who use biological products don't have to worry about reduced MRLs.
It's clear that today's progressive grower should take a fresh look at biopesticides for the multitude of benefits they can provide.