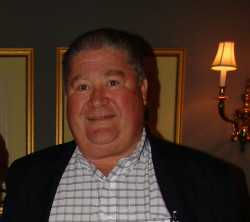 Stanley Scarborough, 57, beloved berry industry veteran died April 29th, 2009 after a courageous battle with cancer. Scarborough was a man of passion and his contribution to the berry industry and to all those who are a part of it will be greatly missed.
Scarborough was a dedicated leader in the fruit and vegetable industry and his experience and enthusiasm were a tremendous asset. He began in the berry industry in 1988 working with Donnie Morris at Baxley Sunbelt. Prior to joining SunnyRidge, Scarborough was partner and manager of Appling Farms in Baxley, Georgia, his hometown.
In 2001, he joined SunnyRidge Farm and continued to run the Baxley farm, newly named Blueberry Farms of Georgia. In 2004, Scarborough was appointed Operations Manager at SunnyRidge Farm where he became an integral part in the growth of the southeast blueberry program for the company. Stanley was also a pioneer of the Georgia and North Carolina blackberry program for SunnyRidge Farm.
Scarborough was also very involved in many industry organizations. He served on the North American Raspberry & Blackberry Association (NARBA) board of directors and was most recently elected to serve a two-year term as the Georgia Fruit & Vegetable Growers Association (GFVGA) president. Prior to his election as president, Scarborough was a long time member of the GFVGA serving three years as a board director, two years as second vice president and two years as first vice president.
The Mixon family has established a memorial fund in honor of Scarborough to continue his great passion and dedication to the industry. The funds will be used for the continued betterment of the berry industry. SunnyRidge Farm, Inc. will be matching every dollar received one to one. Donations can be made to the Stanley Scarborough Memorial Fund and sent to P.O. Box 3036, Winter Haven, Florida 33885.