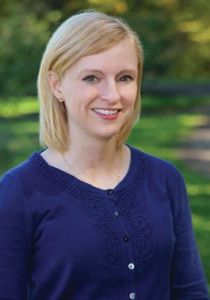 Pricing. It's a basic concept that every U-Pick , agritainment owner, and business person struggles with.
If you charge admission for your agritainment operation, you've probably fretted over how much to ask for, whether you should stagger your pricing to entice people to come in the less busier times, and whether you'd price yourself out of business because customers would refuse to pay your price.
Mark Saunders of Saunders Farm in Ottawa, Canada, has news for you: You aren't charging enough, and you're wasting too much time worrying about what your consumers think about ticket prices.
"Two of the most important factors in pricing are scarcity and value. Agritainment farms offer both. Our season is short, so our guests have to visit now," he says. "We offer quality family time together and activities. How can you put a value on family memories?
And when you decide to increase your price, don't do it half-heartedly.
"If you're going to put your price up at all, don't go $0.50, $0.25 — put it up a couple of dollars," Saunders says.
But most importantly is the decision about what to do with the increase in revenue from your ticket sales.
"Take that money and invest in something new and wow your guests," he says. "Even if it's just a map of the whole farm that shows guests all the things they get to do. That will wow people."
Price Increases Are Necessary
With approximately 10,000 visitors on a peak day, to say Saunders Farm and its 220 employees are busy is an understatement.
Ticket prices help offset the costs of keeping people safe, upgrading facilities, paying staff and taxes.
Saunders Farm is known for adding new attractions yearly and Mark says "it takes a lot of expense to get there every single year."
Saunders says as regulations add to operating expenses, the cost of owning an agritainment operation also increases.
"If we don't get our price up we may not be able to afford to upgrade our facilities," he says. "If we can't upgrade our facilities and stay up to the always evolving building and safety codes, we'll be out of business."
Improving visitors' Perception
Aside from providing some more capital to add attractions and other new projects on the farm, an increase in tickets gives you flexibility, Saunders says.
Set a higher gate price, and then send discount codes or presales discounts through social media or e-newsletters offering substantial discounts such as $2 or more off admission.
"You have the ability to make people feel really special by giving them a discount," he says.
Saunders says a higher price sets a high level of expectation from the consumer.
"It puts them in a 'Wow, this is going to be great,' attitude, whereas if it's just a few dollars, people think 'It can't be much,'" he says.
Attendance has grown with every ticket price increase at Saunders Farm — visitors keep coming back.
Admission is just one way for farms to get value for the things they do, Saunders says. Next month I'll focus on his experience with sponsorships.