Trade continues to be a significant focus for the Florida Fruit & Vegetable Association (FFVA). The United States-Mexico-Canada Agreement trade pact that President Trump signed last November contains no trade reform measures to allow Florida's fruit and vegetable growers to bring trade cases against Mexico, which dumps cheap produce into the U.S. market during our growing season.
Fortunately, Florida's elected leaders keenly understand this situation. In January, Sen. Marco Rubio (R-FL) and Reps. Vern Buchanan (R-FL 16th district) and Al Lawson (D-FL 5th district) introduced the Defending Domestic Produce Production Act, which FFVA wholeheartedly supports.
Since then, several additional lawmakers have signed on as co-sponsors. The bill will provide critically needed trade relief for specialty crop producers in Florida and the Southeast. We appreciate our delegation's support and commitment on this issue. In the meantime, FFVA will continue working diligently and persistently with the delegation and the administration on solutions.
Mark your Calendars
We will head back to the beautiful Breakers in Palm Beach in September for FFVA 2019, our 76th annual convention. This year we are changing up our schedule, moving the golf tournament and the fishing tournament to the day before the convention begins. The sports outings will take place on Sept. 24, and our meeting convenes with the opening luncheon on Sept. 25. Stay tuned for registration and programming details coming soon.
New Leadership Role
Mike Aerts, FFVA Director of Science and Regulatory Affairs, has been named Technical Committee co-chair for the Minor Crop Farmer Alliance (MCFA). He replaces Dan Botts, who recently retired from FFVA as Vice President of Industry Resources. The MCFA advocates for access to crop protection tools domestically as well as with foreign governments and agencies that set policy regarding pesticide residues on foods those countries import. The other co-chair is Gabrielle Ludwig, Almond Board of California Director of Sustainability and Environmental Affairs.
Stuart Inducted to Ag Hall of Fame
Mike Stuart, who retired from FFVA on Jan. 31, has been inducted into the Florida Agricultural Hall of Fame. Stuart was honored during the Hall of Fame's 40th annual banquet and ceremony along with fellow inductees Don Bennink, Richard Gaskalla, and Sam Killebrew Sr. Stuart spent his entire career in the produce industry. He began as a produce clerk in California and worked for Western Growers Association for 13 years before FFVA named him President in 1992. He has been a highly respected leader, ambassador, and spokesperson for Florida specialty crop agriculture. Throughout his career, Stuart was a sought-out source of knowledge and expertise in federal, state, and industry advisory roles in trade, workforce issues, produce safety, pests and disease, and more.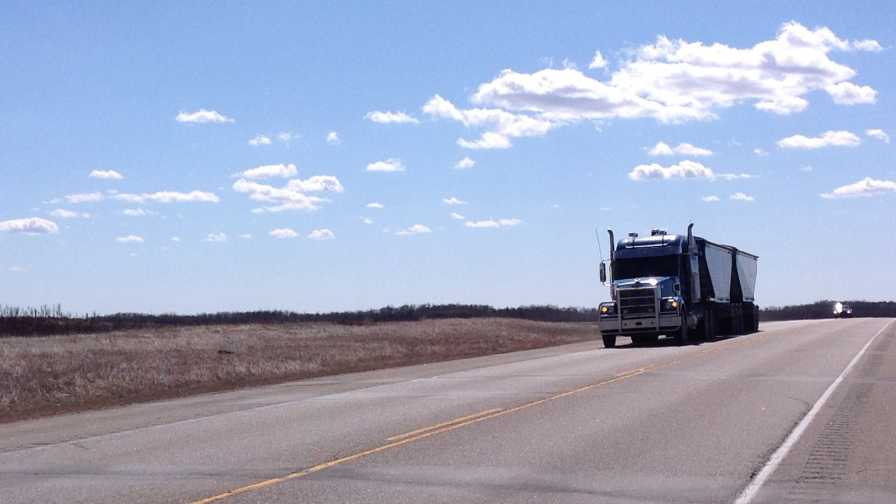 Sounding Off on Trucking Rules
FFVA is continuing to voice its concerns over new trucking rules that hinder perishable produce products from being delivered in a timely manner. A contingent from FFVA recently met with Raymond Martinez, Administrator of the Federal Motor Carrier Safety Administration (FMCSA), in Washington D.C. Attending from FFVA were Chairman Paul Allen, President Mike Joyner, Mike Aerts; as well as Jeff Goodale of Duda Farm Fresh Foods, who chairs FFVA's Supply Chain Committee. They outlined FFVA's request for an exemption or modification to the Hours of Service and Electronic Logging Device rules specific to the safe transportation of perishable fruits and vegetables.
In a memo to Martinez, FFVA outlined suggested changes to the rules and the consequences to the produce industry without them.
"Delays in delivery result in significant impacts on food quality and the safety of perishable fruits and vegetables; delivery delays also contribute to unnecessary food waste," the memo stated. "The industry wishes to work with FMCSA/DOT [Department of Transportation] in the development of a process that allows delivery of perishable fruits and vegetables to consumers in a safe and timely manner. We emphasize the urgency of this national issue as you consider these changes."
As of this posting, FFVA is gathering support on a petition that outlines proposed modifications to the Hours of Service rules to submit to Martinez. The good news is that there is strong support both here in the state and nationwide. Stay tuned for more developments on this issue.