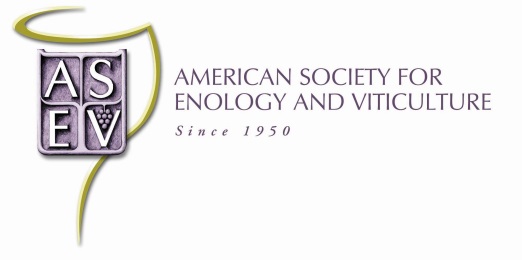 After more than three decades, Lyndie Boulton will retire as executive director of the American Society for Enology and Viticulture (ASEV) at the end of June. The ASEV Board has appointed Assistant Executive Director Dan Howard to assume management of the 2,000-member organization as the new executive director.
"Working with the amazing members and volunteers that steer this vital organization has been a tremendous privilege and very gratifying," says Boulton. "After 34 years of managing the day-to-day operations, it's the appropriate time for new leadership.
In addition to providing robust forums for the exchange of technical information with international participation, ASEV, under Boulton's direction, publishes the American Journal of Enology and Viticulture (AJEV) and hosts the Society's National Conference in June. During her tenure, ASEV was also a partner in the creation and management of the Unified Wine & Grape Symposium, the western hemisphere's largest wine and winegrape show of its kind.
"While the decision to retire was complex, the board's confirmation to promote Dan Howard to the executive director's position makes it much easier. Having worked side-by-side with Dan on so many ASEV successes, I know that the society will be well poised under his direction to move forward and continue to serve the membership and the industry," Boulton says.
A business major with a concentration in management, Howard has played a vital role in all of ASEV's successes. He is a critical part of ASEV and has co-managed ASEV operations with Boulton since he assumed the assistant executive director role in 1996. His expertise in accounting, technology, customer service and general business management has contributed to the society's ongoing success.
"Having the opportunity to work under Lyndie's tutelage has been invaluable," says Howard. "I look forward to carrying on her stewardship and working closely with the board to explore new opportunities to expand the mission and value of ASEV."
For more information, visit www.asev.org.
Source: ASEV