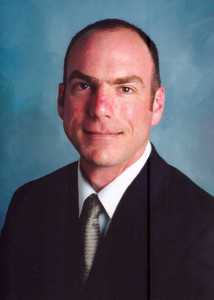 Table grapes are a labor- and material-intensive crop with high annual operating expenses. Therefore, it is important for growers to minimize their risk of crop loss. Precipitation within six weeks of harvest can stimulate the development of rots and molds that may render grapes unmarketable, so many growers of late-season table grapes cover their vines with sheets of polyethylene film.
The films, which are generally about 1 millimeter thick and 100 inches wide, are typically deployed in late August or early September, and installed in such a way that they form an uninterrupted cover along the entire length of the row. At least two different colors of film — green and white — are available.
The green film appears to be more transparent than the white film, but the quantity and quality of light transmitted by either film has not been reported.
Other grape-growing countries — particularly Italy — also use plastic covers, but the timing and method of deployment and the materials used are quite different. In Italy, protection from late-season rains begins at veraison, when colorless transparent polyethylene sheets are attached to frames above the trellising system, with areas between each vine row being left uncovered.
Such covers apparently affect the vine microclimate, as a study showed leaf water potential was increased by the covers, as were variables that contribute to fruit quality, including soluble solids and anthocyanin content. The California covering systems, which consist of films that are thinner, colored, and in direct contact with the canopy, are likely to create a microclimate different than that of Italian systems.
Studying How Films Affect Grapes In California
I recently conducted a study in late September to characterize the effects the two most common film covers may have on canopy microclimate, vine physiology, and fruit quality.
Red Globe (in 2011) and Autumn King (in 2012) table grape vines were covered with green or white plastic films, or left uncovered. Canopy microclimate, rot incidence, and fruit yield and quality at harvest and after postharvest storage were evaluated. The green film was more transparent and less reflective than the white. The films had little effect on fruit zone temperatures, but the daily maximum temperature in the top center of the canopy of vines covered with green film was consistently 41 degrees Fahrenheit higher than that of vines subjected to other treatments.
Treatment effects on relative humidity (RH) depended on location within the canopy and time of day, but both films consistently reduced evaporative potential under the covers, though not in the fruit zones.
Treatment effects on condensation beneath the films were inconsistent, but South-facing surfaces generally had less condensation than vertical or North-facing surfaces. Approximately 1 inch of rain fell on Oct. 4, 2011, but no rain occurred during the experimental period in 2012.
Green films slightly delayed fruit maturation in 2011, but not in 2012. Films did not affect the number of boxes harvested, or postharvest fruit quality in 2011, but fruit from covered vines had less postharvest rot in 2012 than fruit from non-covered vines, even though significant rain occurred in 2011 but not 2012.
I found the films had consistently different effects on canopy temperature, with the green film causing more heating than the white, but effects on fruit yield and quality were more variable. It appears that the green covers may delay fruit ripening, and both covers may provide some protection from postharvest rots, but additional data is needed to clarify those results. Moreover, the plastics may have other economic impacts such as the time needed to harvest and clean the fruit, which was not measured in this study, but should be considered in future studies.