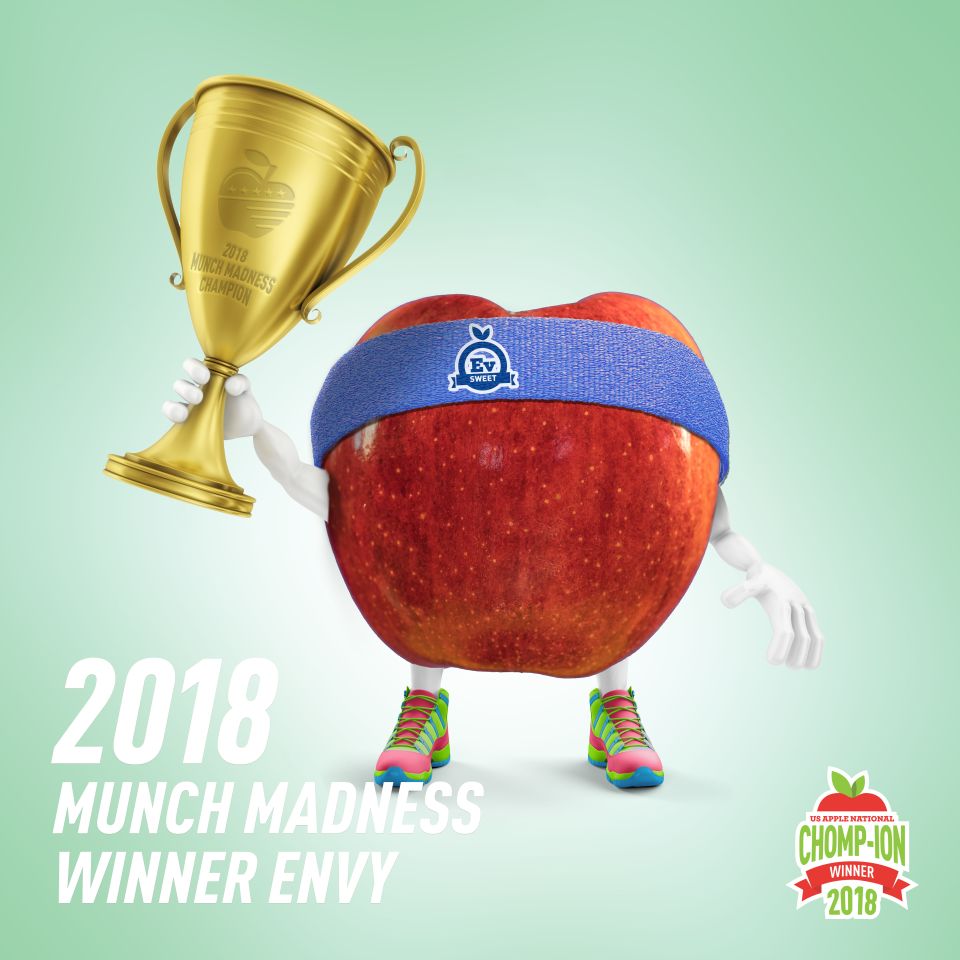 'Envy' once again is the envy of the apple variety world, thanks to participants in the U.S. Apple Association's (USApple) 2018 Munch Madness Tournament. This marks back-to-back wins for the 'Royal Gala' and 'Braeburn' cross, developed by Horticulture and Food Research Institute of New Zealand Limited (now known as Plant & Food Research).
"We're thrilled 'Envy' has once again been chosen by U.S. consumers as their favorite apple," said Darren Drury, Executive General Manager of T&G Global, which owns the trademark for 'Envy.' "We're continuing to increase global production of this beautifully sweet and crunchy premium apple to keep up with the growing demand."
The Munch Madness campaign celebrated the unique flavors and qualities of the 16 highest-selling apple varieties in the U.S., inspiring consumers to incorporate apples into their daily routines in new ways. The bracket also included a flavor profile, health benefits, and recipe suggestions for each apple variety, encouraging fans to learn about the subtle differences among the most popular apple varieties.
Similar to college basketball tournament brackets, each apple variety was ranked 1-16 and seeded into an interactive online bracket. The highest-ranked seed matched up against the lowest-ranked seed, second-highest versus second-lowest, and so on. Apple fans voted for their favorite varieties in four weekly rounds of matchups: The Vitamin-C Sixteen, The Edible Eight, The Fiber Four, and The National Chomp-ionship.
This year's campaign netted more than 30,000 website views on AppleVsApple.com, 3,000 votes, and hundreds of social media followers.