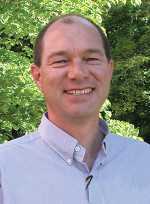 Many years ago a wise man told me that some day fruit growers are going to run into a serious problem when the population of the U.S. reaches a certain point. Something is going to have to give, because the best places to grow fruit are the same places people most want to live.
I was reminded of that conversation recently when a report was released stating that more than half of the development in the most productive agricultural region in the world takes place on its choicest farmland. The report, by the American Farmland Trust, found that 61% of all development in the San Joaquin Valley takes place on high-quality farmland, primarily along the Highway 99 corridor.
"This development is consuming an acre of land for every 6.4 new residents," the Farmland Trust said, "the lowest density of any region in California except the remote mountains and deserts."
As the wise man said, this is going to be a serious problem, and I say that not because I call the valley home. With all due respect to the Salinas, Sacramento, and Imperial valleys, the San Joaquin Valley is the agricultural heartbeat of the Golden State, which produces more than half the nation's fruit. You name it, and there's a good chance it's grown here, where more than 250 crops are cultivated.
But for how long? At that current rate of development, the Farmland Trust estimates the San Joaquin Valley would lose another 570,000 acres of farmland by 2050, shrinking the region's agricultural economy by between $100 billion and $190 billion during the same period.
Think about that for a minute; 2050 is not that far off. My kids will only be a little older than I am now. Where are their fruits and vegetables going to be grown?
Changing Direction
The report notes that the valley's elected representatives have not been ignorant of the problem, but their promises have proved empty. "For nearly two decades, communities in the valley have insisted they want to conserve farmland," American Farmland Trust California Director Edward Thompson Jr. said. "The general plans of most cities and counties reflect official commitments to encourage more efficient development on less productive land. But few communities are even keeping track of how well they are — or in most cases, are not — living up to their good intentions."
The report proposes six "key challenges" to address in conserving farmland:
• Avoiding development of high-quality farmland;
• Minimizing farmland loss through more efficient development;
• Ensuring stability at the urban edge;
• Minimizing rural residential development;
• Mitigating the loss of farmland with conservation easements;
• Encouraging a favorable agricultural business climate.
In the report, American Farmland Trust said it proposes "specific, measurable outcomes by which to evaluate success" in addressing each challenge. The organization said its report makes recommendations for improving the performance of local governments in conserving farmland. It said the recommendations are offered "not to criticize local government, but to equip planners, decision makers, and their constituents with the information they need to succeed in conserving the irreplaceable farmland of the San Joaquin Valley as its cities continue to grow."
"It is time to get serious about farmland conservation in the most important agricultural region of California — one on which the entire country and a good deal of the world depends for fruits, vegetables, and other staples of a healthy diet," Thompson said.
These proposals make sense to me, especially that last one about promoting farming's profitability. If anyone has any other ideas on what to do about this serious problem, shoot me an email.