It's a new year – what issues are going to have an impact on your business in 2015? To get the most comprehensive understanding of what fruit growers around the nation are facing now – and will face in the future – each January, we ask industry leaders about what issues growers will face in the coming year. This year we thought it appropriate to ask some of our board members.
In addition to our new look, we have also revamped American and Western Fruit Grower's Editorial Advisory Board for the coming year. We're expanding the board so we have more representation from all over this great nation, increasing the scope not only geographically but in the regularity of the crops we cover. And let's face it, new blood and a fresh perspective is, well, refreshing.
We couldn't possibly cover all these experts had to say about your region or your crop, but here is a sampling of their responses.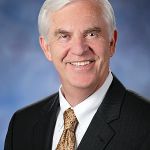 Barry Bedwell, President, California Fresh Fruit Association, on Immigration Reform: The need for a legal and stable workforce for American fruit producers remains a top priority. Frustrations continue as earnest attempts to secure passage of a comprehensive immigration package have been met with resistance in the House and slowed by electoral politics. However, at the end of November the President moved ahead with an Executive action that could have a significant impact on production agriculture. But in the final analysis, the permanent solution in regard to immigration reform must be met through the legislative process.
Jon Clements, University of Massachusetts Cooperative Extension Farm Advisor, aka "Mr. Honeycrisp," on the Big 2014-15 Apple Crop: The top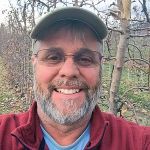 issue facing apple growers this year is the unknown challenges and the pitfalls of marketing a large apple crop. Consider the recent Seattle dockworkers strike, which has slowed exports in a year of a record-breaking apple crop in Washington state. The global economy has expanded the apple business dramatically, but volatility in that market and/or infrastructure issues could make a big impact on U.S orchardists. And of course China — is it possible we could get out of the apple growing business and let China supply all our apples? It has happened in the electronics industry.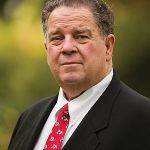 Nat DiBuduo, President & CEO, Allied Grape Growers (CA), on Government Regulation: What's the top issue facing fruit growers that no one's talking about, that's flying under the radar, in 2015? I think that question is best answered by the bureaucrats and legislators, because they are who I fear the most, coming up with some other new regulation or legislation that's going to save the world and the environment while slowly killing the agriculture industry for the sake of some intangible or irrelevant endangered species or the carbon footprint of agriculture while not acknowledging plants create oxygen.
David Doll, University of California Cooperative Extension Farm Advisor, aka "The Almond Doctor," on the Drought: There are questions about the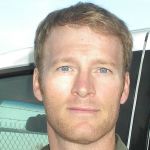 lasting impacts on production and water quality and quantity. Many issues are wrapped around this even if a "normal" winter's precipitation is received, including yield impacts from increasing salinity, unsecure water allocations, and groundwater insecurities. There are concerns over the impact on bloom, crop set, the quantity available for the growing season, and, of course, new groundwater regulations.