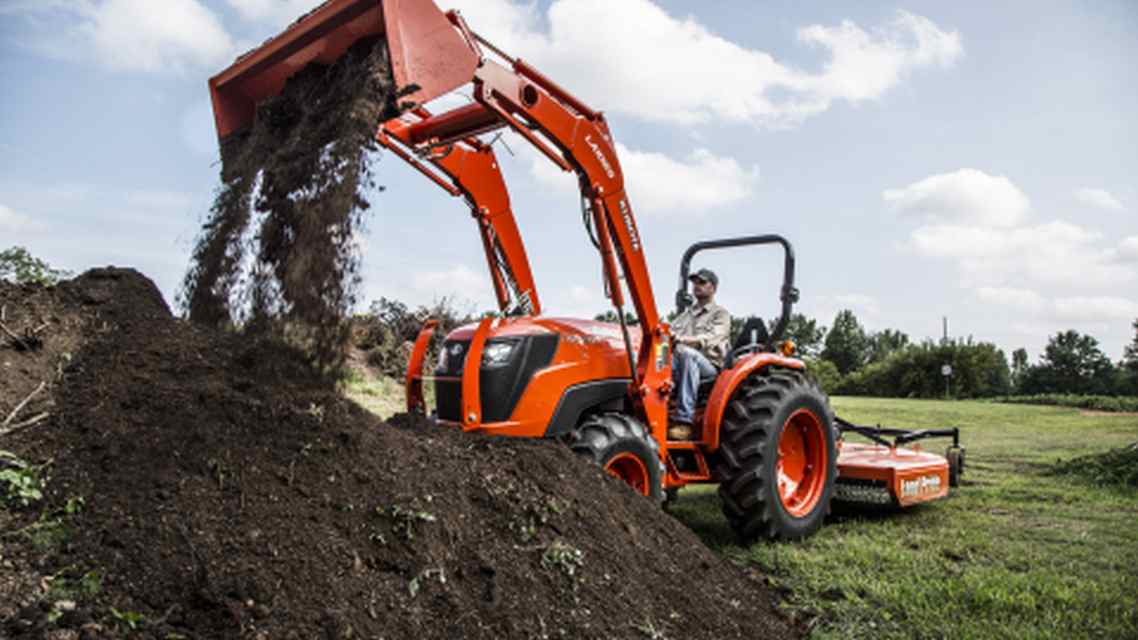 Kubota Tractor introduces its latest model to the MX-Series utility ag tractor line with the MX5800, a four-wheel-drive HST model delivering 61.4 gross horsepower. The new MX5800 features environmentally-friendly performance meeting Tier 4 Final emissions standards, increased engine power, and ergonomic features for operator comfort.
"Available this month at dealerships nationwide, Kubota's MX5800 diesel utility tractor is the largest crossover hydrostatic tractor on the market, with one of the smoothest running 4-cylinder diesel engines in the industry," said Paul Williams, senior product manager for Kubota. "In addition to its strength, the MX5800 has plenty of comfort features, like a wide, comfortable seat, a wide deck with ample leg room, and the digital LCD dash panel to make operations a breeze. The MX5800 is really everything an operator could want in a utility tractor, and more."
The Kubota diesel engine in the new MX5800 provides a smooth transfer of power, low noise and quick starts. A Common Rail System (CRS) and Diesel Particulate Filter (DPF) deliver cleaner emissions that comply with EPA Tier 4 Final emission regulations, and electronic common rail direct fuel injection maximizes fuel economy. The MX5800 features hydraulic servo HST systems that increase pedal responsiveness and shifting ease regardless of load size, reducing vibration and fatigue to improve tractor performance and operator comfort.
Smooth handling and maneuverability on the new model make traveling between jobs easier than ever. The MX5800 comes equipped with easy-turn hydrostatic power steering, and a touch-and-turn electric PTO switch is positioned to the right side of the console for convenient operation with a push and turn start.
The suspension seat on the MX5800 helps reduce operator fatigue after a long day's work. The flat deck enables safe and easy mounting and dismounting, with 30 inches of space between fenders, giving the operator more room to work in comfort. In addition, the easy-to-operate hanging pedals optimize leg room.
For more information, go to www.kubota.com.