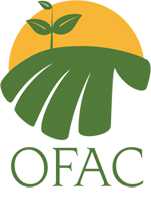 Steve Beckley recalls the genesis of the Organic Fertilizer Association of California (OFAC) as if it were yesterday. Beckley, who has done agricultural public relations work for many years, serving in leadership positions with both the California Fertilizer Association and the California Plant Health Association, was representing the California Certified Crop Advisers at a meeting in early 2007.
Not long before that meeting, a formerly popular product, Biolizer XN, which was made by the now-defunct company, California Liquid Fertilizer, had been taken off the market. The product, which was brewed from fish and chicken feathers, had been found to contain a synthetic fertilizer, ammonium sulfate.
"That was really the impetus for why we need to get this organization going. A bunch of us were saying that we want CDFA (the California Department of Food and Agriculture) to get involved with the registration of organic products," says Beckley, now OFAC's executive director. "First of all, we need organic integrity — that the fertilizers we're providing growers meet the qualifications for certified organic farming. The grower needs to know for sure."
Speaking With One Voice
In the past there had been calls for greater regulation of organic fertilizers, but that was part of the problem. There were scattered calls, with no organization. "We decided we needed to get organized and speak with one voice," says Beckley. "We really felt it was important to have a stand-alone association for the California organic fertilizer industry. My favorite expression is 'getting everybody under the same tent,' and that's just what we did."
The number-one goal of OFAC is to work with CDFA to develop an approval process for organic fertilizers, says Beckley, and the CDFA has formed a subcommittee for that purpose. Other aims include promoting the use of organic fertilizers and seeking funding for additional research on organic fertilizers.
With the current economic climate, it would seem funding would be a problem, but Beckley notes the current Farm Bill contains funding for such purposes. As far as funding regulations, Beckley notes that there are now more than 500,000 acres of certified organic acreage in the state, and that if each acre receives $300 worth of fertilizer (not including compost, which is not regulated by CDFA) the total mill assessment to CDFA from organic fertilizer is more than $150,000.
Networking Opportunities
Active membership in the OFAC is open to all firms that produce, distribute, and retail organic fertilizer in California. Associate membership is available to individuals and businesses that do not qualify for active membership but support the purposes of the association, such as the Organic Materials Review Institute.
Members range from those who believe in organic farming as a philosophy to those who see it as a business opportunity — though all agree that using organic fertilizers builds better soils, says Beckley. He says it's interesting to see the interaction between those representing smaller companies, such as Doug Graham of New Era Farm Service, the chairman of the OFAC, to those representing larger companies, such as board member John Salmonson of Monterey AgResources. "It's fun to watch them across the table," he says.
That points to another benefit of OFAC, says Beckley: the networking. For example, he recalls a man who makes fish meal meeting a representative from one of the larger distributors and finding out they sell fish meal. "It's an opportunity for companies such as Wilbur-Ellis to meet manufacturers one on one, and vice versa," he says. "There's a lot of interaction going on within the industry."