Rutgers University researchers recently reported a parasitized egg mass found in a commercial peach orchard in southern New Jersey was tentatively identified as the Samurai wasp, a predator of the brown marmorated stink bug (BMSB).
It may be the first finding in a U.S. agricultural crop, according to Drs. Joe Kaser and Clement Akotsen-Mensah.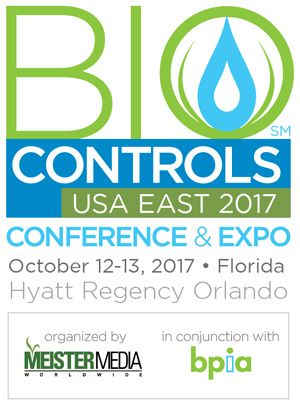 The Samurai wasp attacks stink bug eggs and has a special appetite for BMSB eggs. A female wasp will lay its eggs into the stink bug eggs. It is an effective parasite of BMSB and can parasitize on average 50% of each egg mass.
"We do not know the impact the Samurai wasp will have in New Jersey agriculture but this is a very promising new development in the fight against BMSB," Kaser and Akotsen-Mensah state. "Reduced spray methods, such as border sprays, may help to protect Samurai wasp populations in crops."
BMSB feeds on most fruiting vegetables, small fruits, and tree fruits and can cause significant economic losses. One of the reasons it is such a bad pest is that when it arrived in the U.S., it did so without its co-evolved natural enemies, at least until now.
The Samurai wasp (Trissolcus japonicus) arrived in the U.S. independently and the first populations were found in New Jersey in 2016 by the USDA. However, no populations had been found in agricultural crops, which made researchers uncertain about its impact.
Those interested in learning more about the find and the research being conducted can contact Anne Nielsen, Extension Specialist in Fruit Entomology at Rutgers University.