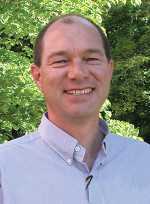 In March I attended the California Small Farm Conference for the second time in as many years, and once again it was a real eye-opening experience. Traveling the West, especially those areas near my home base such as California's Salinas and San Joaquin valleys where the farms are generally huge, I've gravitated to covering them. These farms sell wholesale, and what I've learned from the small farm conference is selling direct to the consumer is a whole different ball game.
One thing I learned is that consumers don't want to just eat the vegetables you grow, they want to hear your story. Randii MacNear, who has managed the extraordinarily successful Davis, CA, Farmers Market for an impressive 32 years, hosted a session on that very topic. I didn't need much convincing along those lines, as the previous day I was on a farm tour with a woman who said she was from Los Angeles. Surprised an urbanite was along, I inquired of her occupation, and she replied with a grin, "I'm a librarian — and a farm groupie." You growers have got your fans, all right.
One point MacNear made was that any time you go out in public — and especially when you're selling — you need to wear your brand. "Somebody has to be the cheerleader," she said, and that makes a lot of sense. If you don't toot your horn, likely nobody else will. Also, any of your employees who have contact with the public should be wearing your brand too. Increasing sales is the obvious goal, but if all team members are wearing that uniform, you build esprit de corps. When you brand yourself, you up your game. "It's a pride thing," said MacNear, "and your customers notice."
Make It Snappy
Signage and design of your farm stand and display is also vital because you only have a millisecond to make an impression. So take the time to figure out how you want your sign and display to look, and stick with it.
Consistency helps make you memorable. Other tips from MacNear, who has certainly taken her own advice to heart, as the Davis Farmers Market logo has not changed in over three decades, and she has sold hundreds of thousands of dollars worth of T-shirts, hats, and tote bags with the sliced watermelon logo:
Make prices clear. If customers have to ask for the prices, you lose sales.
Consider new types of marketing, such as encouraging regular customers to provide their email addresses. Then, if the season is winding down on a certain crop, shoot them an eBlast saying they'd better come and get it.
Give stuff away. The biggest seller at the Davis market makes a mental note of what regular customers don't buy, and then gives them some, asking that they report back as to how they liked it. That grower also charges very high prices, but his customers keep coming back because they want to hear his story.