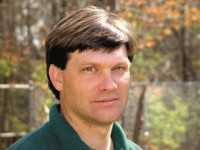 To join a marketing cooperative or to market cooperatively was the question of the day at the Wholesale Marketing session of the Mid-Atlantic Fruit and Vegetable Convention held in Hershey, PA, in late January. Many small farm operators, and indeed medium- and large-farm operators too, lament what to do when faced with the need to sell into the wholesale market. Could pooling resources with some of their neighbors put them in a stronger position to sell their produce in today's competitive marketplace?
The week following the Hershey convention, the Hensel family of Milmay, NJ, who are third-, fourth-, and fifth-generation farmers of premium Jersey Fresh produce, was honored at the New Jersey Ag Convention as the 2013 Vegetable Grower of the Year. A key to the success of the Hensel family has been their long-time commitment to and leadership in several local cooperatives. In addition to selling through and participating on the boards of directors of several marketing co-ops in southern New Jersey, the local Farm Credit bank benefited from the guidance of Eric M. Hensel as its president when it proceeded through several mergers to what has become the multi-state Farm Credit East bank.
As discussed back in Hershey, a marketing cooperative is a formal business entity that allows farmers to put their produce together and market larger volumes, hence gaining some market strength. Or conversely, cooperatives can also combine the purchases of their individual members to obtain quantity discounts and lower their members' production costs. All this is legal since the enactment of the Capper-Volstead Act of the 1922 which granted farmer associations limited exemptions from the antitrust laws by stating they "… may act together…" to collectively market their products.
Vague Language
Interestingly, according to Understanding Capper-Volstead (Cooperative Information Report 35, USDA, reprinted 1995), like many laws, it is vague in its language — no definition of "agricultural producer" or "marketing," and the word 'cooperative' is not even mentioned. Thus, growers may legally market cooperatively, or "collectively" as the USDA publication puts it, without having to form a marketing cooperative.
The forward-thinking Hensel family uses this to their advantage. Having identified a market window with a regional fresh vegetable processor first for baby spinach and later for Romaine lettuce, a Hensel farm specialty, they worked on a hand-shake with several NJ growers to schedule production and fill a void between the plant's Southeastern and Canadian growers.
The session in Hershey ended with the presentation of a case study of the development and marketing of the Pennsylvania Simply Sweet Onion. Identified as a potential signature crop for the state, and an alternative income source for many small acreage farmers, a sweet onion variety was identified and a production system developed to maximize yields under PA growing conditions by Penn State Extension Vegetable Specialist, Dr. Mike Orzolek.
Several grower groups attempted to participate with varying success, until the Plain Community of Lancaster County became involved. Almost 100 members of this group each have a relatively small planting of the signature crop, but working together with a committed sales agent, they identify buyers and anticipate volume before scheduling plantings.
From the test crop yielding 600 cases in 2001, today's Simply Sweet Onion production and sales exceeds 58,000 40-pound cartons valued at more than $1.1 million. There is now a waiting list of growers and the current producer members have expanded into new crops.
Having seen the value of marketing cooperatively, this group of farmers formed the Lancaster Vegetable Farmers Cooperative Association in 2006. However, the case study concluded that the formal structure of the group was less important to its success or failure than "was a 'cooperative' attitude within the group" (from the proceedings of the 2013 Mid-Atlantic Fruit and Vegetable Convention, Hershey, PA, Jan. 29-31).
The Hensel family wholeheartedly agrees!