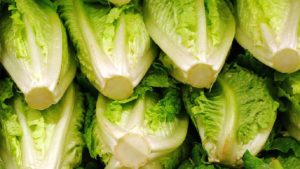 The Centers of Disease Control (CDC) announced four more people have died as a result of the Yuma, AZ-linked E. coli O157:H7 outbreak, bringing the total to five.
Other reported stats increased sharply in the most recent update on May 16. The are now 197 people infected (up from 172) and 89 hospitalizations (up from 64). Also, reports of infections now spreads across 35 states (up from 32).
The deaths have been in Arkansas (1), California (1), Minnesota (2), and New York (1).
This strain of E. coli O157:H7 contains an especially virulent Shiga toxin, It triggered hospitalizations for about 45% of those infected, well above the norm of 30% for E. coli. Twenty-six people developed a type of kidney failure called hemolytic uremic syndrome.
No Yuma, AZ-grown romaine remains in the market. The last harvest was in mid April, and the crop has a short shelf life of only 21 days. The newly reported deaths link to infections contracted during the time when the tainted lettuce was still available.
Although the majority of infections stem from consuming infected romaine, the CDC says a few victims contracted the disease from those infected. The disease can spread from person to person through trace amounts of fecal matter.
This outbreak has now outstripped the 2006 spinach-related E. coli that harmed not only consumers, but also hit the leafy greens industry. In that outbreak, growers lost their farms, spinach crops plummeted, and sales for leafy greens over all dipped.