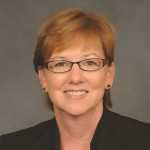 Here's a sobering statistic to start your day: One in every five Floridians don't know where his or her next meal is coming from. Hunger is a harsh reality for 3.6 million people in this state. Even harder to fathom is that one in four of those people are children. Florida ranks 12th in the nation for food hardship, according to hunger organization Feeding America. A program that involves growers and shippers of fresh Florida produce is working to change that.
Producers are teaming up with the state's network of 14 regional food banks to put fresh, nutritious fruits and vegetables onto the plates of our neediest neighbors. The Florida Association of Food Banks — the state's only hunger relief network serving all 67 counties — created the Farmers Feeding Florida program to recover wholesome, nutritious produce that would otherwise be unmarketable and provide it to the hungry. Farmers Feeding Florida targets the 20 most highly desired specialty crops, including fresh citrus, sweet corn, tomatoes, snap beans, potatoes, cabbage and more.
Last year, Farmers Feeding Florida racked up impressive numbers considering it's in its infancy. The Florida Association of Food Banks collected and distributed more than 11.2 million pounds of fresh produce (about 287 tractor-trailer loads) from about two dozen participating Florida growers. The amount of produce the food banks distribute continues to grow. In 2011-2012, fresh produce represented 14% of the total pounds of food distributed. In 2012-2013, that number swelled to 30%.
Help On The Way
A major challenge in delivering perishable produce to the needy in communities is cool storage and transportation. Fresh produce must be turned around much more quickly than shelf-stable foods. Fortunately, the Florida Association of Food Banks has the necessary resources to meet the need — a fleet of more than 160 refrigerated trucks. For growers, the cost to harvest and pack unmarketable produce for the program averages 7.6¢ per pound. Farmers Feeding Florida last year received $400,000 in state funding to offset those costs. Not surprisingly, the grower incentives were quickly exhausted, and another $600,000 in private funds was needed to finish out the year. That indicates the magnitude of grower interest in the program. There is potential to grow the program well beyond the current five truckloads of produce delivered every month.
Clearly, more resources are needed to increase the amount of fresh, nutritious produce being delivered to the state's poorest children and families. The Florida Association of Food Banks aims to increase the program's outreach by 25%. Several growers and food bank staffers spent two days in January visiting state legislators to underscore the need for the program. The food bank association, which is a member of the nationwide Feeding America network, is requesting $3 million in funding this year to cover out-of-pocket costs for farmers, logistics, and the expense of community distribution.
A Worthy Cause
The Florida Association of Food Banks' ability to leverage funding is impressive. "Every dollar invested in the Farmers Feeding Florida program enables us to recover more than six times as much food for hunger relief," said Rebecca Brislain, executive director of the food bank network. "Every $1 million invested by the state would allow us to distribute more than 6 million pounds of fresh produce to Floridians in need, offsetting the costs from farm to family."
The Farmers Feeding Florida program is supported by the Florida Department of Agriculture and Consumer Services and endorsed by the major statewide agriculture groups: Florida Fruit & Vegetable Association; Florida Farm Bureau; the Florida Tomato Committee; Florida Citrus Mutual; and the Florida Fertilizer and Agrichemical Association.
Visit HungerFreeFlorida.org, where you can learn more about the Farmers Feeding Florida program and hear directly from growers who are participating. And if you happen to be visiting with your legislator, mention your support of the Florida Association of Food Banks and Farmers Feeding Florida.