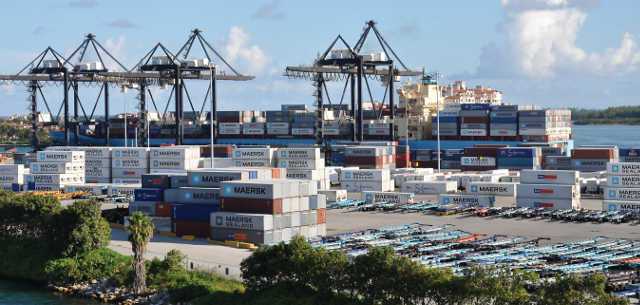 It's a small world after all. The jingle has close ties to Florida and the Magic Kingdom and rings more truly than ever when it comes to agricultural trade. International trade is having a tremendous impact on specialty crops — presenting opportunities and challenges. As the global economy becomes more intertwined, following changing market dynamics will be important to the success of U.S. farmers.
Rising Tide Lifts All Boats
All over the globe, many economies are generally trending upward. As people become more prosperous, they seek out more diverse diets, which presents opportunity for specialty crop producers. Countries in Asia and Central and South America should be of particular note.
"In the immediate future, opportunities for growth are in countries that have not yet reached high income developed economic status," says Rodney Clouser, a professor in the Food and Resource Economics Department at the University of Florida. "Many of those countries are considered to be upper-middle income in the World Bank country classification. Those countries have income levels high enough to import commodities and also are wealthy enough in relative terms worldwide to demand high quality food products and healthy diets.
"These countries have incomes greater than developing countries, usually are becoming more industrialized, and in relative terms, have had above average worldwide economic growth. This would include China, India, Brazil, Philippines, and Thailand. Some of our neighbors in Latin America and the Caribbean also may offer some opportunity."
According to John VanSickle, professor emeritus in the Food and Resource Economics Department at the University of Florida and a regular contributor to Florida Grower, Europe could offer more opportunities as its economies improve. "Europe is another potential growing market as the world recovers from the recent economic recession of the last few years," he says. "We will see expanding demand for preferred goods in all developed countries as global economies recover. That growth also will be seen at home here in the U.S. and in the foreign markets we have traditionally served."
Clouser adds Florida's Communist neighbor could present a trading opportunity as political winds change and if markets step up soon enough. "I wouldn't consider this 'under the radar,' but attitudes among some seem to be shifting in the U.S. with respect to Cuba," he says. "If and when the policy changes in the U.S. toward Cuba, will we be prepared to move immediately or will other countries have locked up their need for food products?"
Knocking Down Our Doors
While free trade opens doors to new markets, it also opens the door for competitors. The most salient threat to Florida growers has been Mexico in recent years. "Mexico continues to represent a real threat to Florida growers because of lower production costs and cheap labor, although much of the initial shock has now been built into the equation after the NAFTA agreement," says Edward "Gilly" Evans, an associate professor Food and Resource Economics Department at the University of Florida. "The biggest threat from Mexico would have been to the tomato industry, but for now, this is not so ominous with the signing of the new tomato suspension agreement."
All three economists agree that any country with a similar climate to Florida with adequate labor and technological advancement should be considered a potential competitive threat. These criteria are met by many Central and South American countries.
"Peru should be watched closely as they have low production and labor costs," says Evans. "Peruvian avocado and blueberry exports to the U.S. continue to be on the rise. The Dominican Republic avocado exports could pose a threat to Florida as they produce the same green skin variety as Florida but has four to five times the acreage. However, of more pressing concern to Florida avocado producers is the potential impact from the deadly laurel wilt disease, which is in the production area and for which a cost effective treatment has not been found.
"Although not an immediate threat and more of a foreign policy issue than trade issue is the lifting of the embargo on Cuba. Were this to happen, this could pose a real threat to Florida specialty crops given the close proximity and the fact that they produce the same crops as Florida."
Geopolitical events could cause disruptions within areas of growing trade opportunities. "China has been the fastest growing market for many products over the last 10 years and has great potential to grow even further if they do not experience any security problems as they transcend from a command and control economy to more of a capitalist type of market," says VanSickle. "They also are threatened with what happens in North Korea, which could have global impacts on all markets if the world challenges them on their health and human rights practices. That uncertainty hangs heavily on all of Asian countries."
Seize The Day
"Gone are the days when a grower could just simply sit back, produce the commodity, and hope to make a profit," says Evans. "Growers have got to become involved in influencing policies and be on the lookout for any opportunities that may arise from various trade agreements.
"One myth that many growers need to overcome is that it is extremely difficult to export their produce. While admittedly it can be challenging and is not for every grower, there is ample assistance available to make it possible. For example, USDA offers a variety of valuable tools and services to assist users in advertising their products overseas, finding foreign buyers for their products, and participating in trade shows."
Click here for more information..