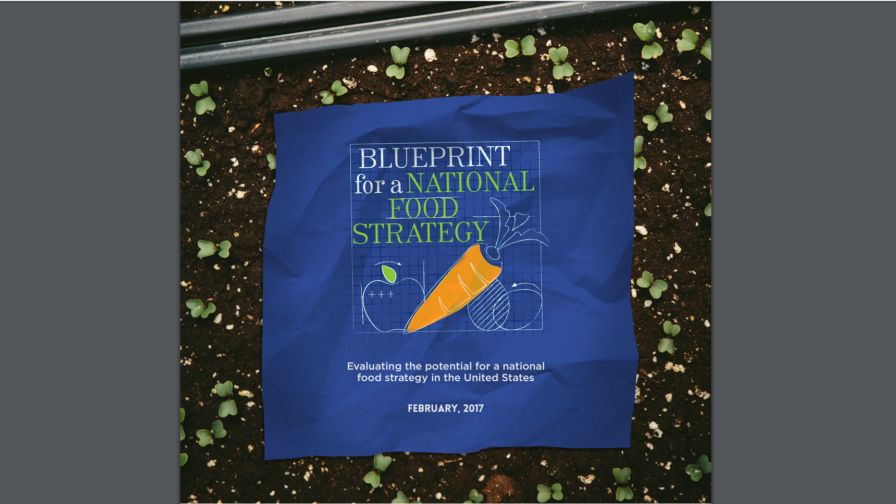 After reviewing the mishmash of existing food-related regulations, a team from food law and policy divisions at Vermont Law School and Harvard Law School have issued what it's calling The Blueprint for a National Food Strategy.
The team finds there are 15 federal agencies implementing more than 30 different food safety statutes.
Here are a few of its recommendations to streamline food policies:
Have one lead office or agency in charge, and give it the resources needed to create and implement policy.
Make state, local, and tribal governments key partners.
Create a transparent system that includes a written document with expected outcomes, goals, implementation measures, and concrete metrics. An annual reports that include factual progress on measurable goals will maintain this transparency.
Ensure a feedback from those affected by policy, including the public.
Keep the strategy realistic and relevant with scheduled updates to reflect changing scientific, economic, technological, and social advances.
Eliminate capricious implementation by creating a procedural mechanism to guide agency decision-making.
During the research phase of putting together their report, the team asked current food-policy experts within the USDA, EPA, and other governmental agencies, university professors, leaders of food-policy interest groups, and other influencers four main questions:
What do you see as the opportunities and pitfalls of a national food strategy?
What areas and issues should be covered as part of a national strategy?
How should it be structured?
Who should provide input and how?
The responses reflect the interests of the groups surveyed. Here's what the Vermont and Harvard team learned about creating a unifying U.S. food strategy:
It's too complicated. Many respondents felt "any attempt to achieve coordination among decision-makers would prove futile. Specifically, they felt that it would be difficult to bring all of the key players to the same table, let alone achieve any kind of agreement," the team wrote.
The goal is too lofty. Many surveyed felt that unifying a food strategy would be either too abstract or too exhaustive, making it meaningless.
A top-down policy can be a problem. Would a centralized policy by the federal government eliminate local, regional, and grassroots perspectives and priorities?
A unified policy would exclude too many. Will underrepresented interests and groups (like small farms, low-income consumers, minorities, and state and local governments) have a voice?
It will be a platform for corporate interests. The stereotypes of  "large-scale agriculture" and big business made several of those surveyed nervous that any national strategy would benefit these groups more than consumers.
The report is interactive, requesting feedback at several points. If you would like to make sure grower voices are heard, you will want to click through and contribute your own comments.
To learn more, visit its website, FoodStrategyBlueprint.org.