The team at American Vegetable Grower was curious. Would we see any differences in the crops you grow if we take into account who you grow for?
When we looked at the 2019 State of the Vegetable Industry survey results through that lens, we did indeed see a significant difference.
First, here are the top crops overall: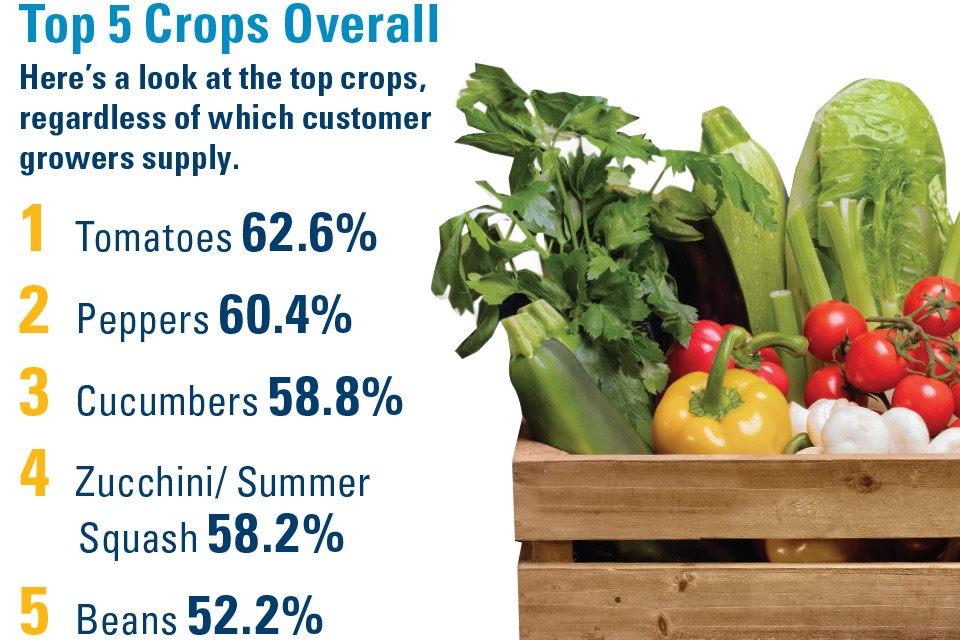 Customers Make an Impact on Crop Choices
Next, let's take a look at how that list of crops changes when your customers are taken into account. Although tomatoes top the list of most commonly grown crops overall, it tops the list for only two types of customers and doesn't appear at all on the top lists for three of the customer types.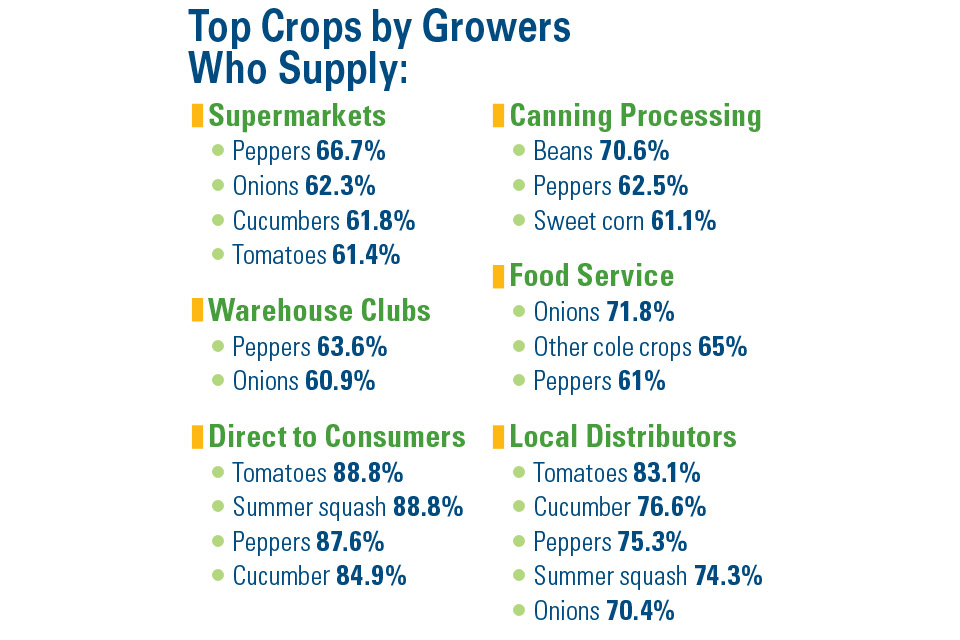 ---
We'd like to thank our sponsors for their support of American Vegetable Grower's 2019 State of the Vegetable Industry report.