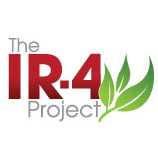 Research priorities for the 2014 field residue program for fruits, vegetables, nuts, field and oil crops, herbs, and other miscellaneous crops in the U.S. and Canada were selected at the IR-4 Food Use Workshop held Sept. 17-18, 2013, in Albuquerque, NM. More than 150 people attended the two-day meeting, including specialty crop researchers, Extension specialists, representatives of commodity and industry groups across the country, and personnel from EPA, USDA, IR-4, the Agriculture and Agri-Food Canada (AAFC) whom conducts Canadian counterpart of minor use program, and the Pest Management Regulatory Agency (PMRA), i.e., Canadian counterpart of U.S. EPA.
The prioritization process focused on the most critical pest management needs from all disciplines for each commodity. Participants were provided with a list of pesticides "nominated" with desired priority of A or B prior to the food-use workshop. This "nomination" process, introduced in 2006, streamlined project selections and allowed the participants to spend more time reviewing only the most important projects. As a group they ranked products based on availability and efficacy of alternative pest management tools including ongoing projects for the same need, damage potential of target pests, performance and crop safety of the chemical in managing the target pests, compatibility of the proposed chemical candidate with integrated pest management, uses currently covered by Section 18 emergency exemptions, and harmonization implications due to lack of international Maximum Residue Limits (MRLs).
For a detailed report on which registrations received the highest priority, and what they could mean for you, go to http://msue.anr.msu.edu/news/specialty_crop_and_minor_use_pesticide_prioritization_at_the_2013_ir_4_food?utm_source=Fruit+Production+-+MSU+Extension+News+-+10-16-13&utm_campaign=Fruit+10-16-13&utm_medium=email.