Monsanto Company and NRGene have announced that the companies have reached a non-exclusive, multi-year global licensing agreement on NRGene's genome-analysis technology to enhance Monsanto's ability to predict, compare, and select the best genetic makeup from its data sets of genetic, genomic, and trait information.
NRGene's platform, GenoMAGIC, was developed by algorithm designers, software engineers, plant breeders, and plant geneticists and is used by seed companies and major academic and research institutions worldwide. The technology has already been used to map strawberries and trees.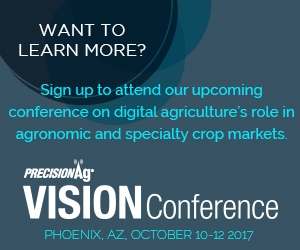 "Our focus on data is allowing us make better decisions than ever before – and with GenoMAGIC, we expect to provide our plant breeders with a more comprehensive view to improve their analyses and decisions," said Tom Osborn, Monsanto's Molecular Breeding Technology Director.
"Partnering with companies like Monsanto – combined with our recent achievements, including being the first to map the wheat genome – are significant milestones on our roadmap to become the worldwide leader of genomic big data solutions," added Dr. Gil Ronen, NRGene Chief Executive Officer.
Both companies noted their dedication to developing technologies that support farmers as they work to grow better harvests, protect their crops, and deliver more to society in the face of mounting environmental challenges. Monsanto's research and development (R&D) pipeline is focused on providing solutions to those challenges through plant breeding, plant biotechnology, crop protection, ag biologicals, and data science.
With nearly half of Monsanto's annual R&D investment focused on plant breeding, the use of genome analysis technologies like GenoMAGIC – along with the industry's largest testing capability and scale and premier discovery technologies – are expected to increase current genetic gain.
Monsanto may expand its relationship with NRGene into a longer-term commitment following an in-depth evaluation of the technology. The GenoMAGIC platform extends Monsanto's capabilities for genome selection, trait discovery, and genome enhancement.