Have you ever had that "been there, done that" feeling when someone calls excited about a new idea that they just need to divulge? I must admit not sharing the enthusiasm about the "newness" or "uniqueness" of agritourism that some folks acclaim. Asserting that agritourism is some broad umbrella encompassing all forms of direct marketing from the farm just doesn't sit right. I find myself asking, "Which came first: the chicken or the egg?"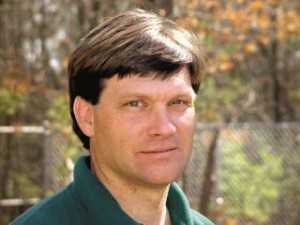 Agritourism, and its cousins agri-tainment and agri-cation, are tools direct marketers use to attract new customers to buy their farms' products. For 25 years, the Mid-Atlantic Direct Marketing Conference (MADMaC) educated participants on festivals, hay rides, petting zoos, Pick-Your-Own (PYO) or U-pick, right along with merchandising, customer service, store layout, etc.
You can see the same history at the North American Farmers' Direct Marketing Association's annual conferences, as well as other state and regional events, but all evolved to include more and more focus on agritourism. When Virginia took its first turn to host the MADMaC in the mid-'90s, agritourism was the theme that year with a program highlighting corn mazes, bed and breakfasts, school tours, and the like, as if the whole concept was some new phenomenon.
Putting it in perspective, it probably wasn't too long after the invention of the automobile that urban-dwelling Americans took to the road for a break from the city to explore the surrounding countryside. Not long after that, enterprising farmers put up small roadside stands to sell some of their produce to the travelers. (There's another one: Now we prefer to call them "entrepreneurial farmers.") Certainly by the 1950s as more and more folks took to the highways — along with the roadside cottages and motels, burger and ice cream stands — roadside farm markets had become commonplace along country highways across the U.S.
Agritainment Before Cars
It occurred to me during this winter's third major snow storm that a century ago when horses were still the major mode of transportation that it probably wasn't as exciting as we reminisce to go "dashing through the snow in a one-horse open sleigh." I suspect that it wasn't long after cars relieved us of those horses and buggies that creative farm marketers started inviting shoppers to enjoy fall hay rides to the PYO pumpkin patch or apple orchard, and winter sleigh rides complete with homemade mulled cider.
Some still offer such farm-life experiences for free to attract more customers to their markets. Others, however, find it is sometimes more lucrative to charge (a lot more) for the ride and offer the pumpkin for free instead.
Searching for information about a photograph I remember seeing at a farm market in northern New Jersey revealed that agritourism and direct marketing to urban neighbors may go back even further. In the heyday of Tice and Van Riper Farms, Megan Burrow (Pascack Valley Community Life, 2010) writes about "Hundreds of visitors from New Jersey and New York flood[ing] the borough," in the late 1800s not just for Van Riper Farm's "prize-winning fruits and vegetables" but also for its "annual 'turkey' shoot run by the town's fire department and other local organizations."
Across the road, Tice Orchards became the largest farm in this once-rural community located at the last exit off the Garden State Parkway before it enters New York about 20 miles northwest of Manhattan. The aerial photograph I was seeking showed 1950s vintage cars backed up along the road from Tice's market to the recently opened Garden State Parkway about a half a mile away. Unfortunately, the Tice family sold the last tracts of the farm about a dozen years ago.
They now sell Apple iMacs instead of MacIntosh apples at the Tice's Corner Marketplace, and the property manager couldn't help me with that historical artifact. However, Burrow's article confirmed with a local neighbor who recalled when he moved to the area in the early 1960s that the former two-lane street surrounded by "all farmland would be bumper to bumper traffic in both directions with everyone coming to get their pumpkins" and "both Tice and Van Riper sold [cider] donuts minutes after they came out of the fryer."
Did I mention "value-added" isn't such a new concept either?