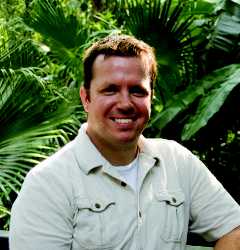 There's nothing like bad banquet food to put a damper on an otherwise good gathering. This observation, sadly, seems to be the rule rather than exception nowadays. The term "banquet food" has a stigma all its own and it can be downright depressing for those who make the rounds attending annual industry conferences and meetings.
I don't get it. Have our palates matured, or is it hospitality venues conspiring to set the bar so low in food quality that we are willing to surrender our forks before the first bite?
Yes and yes. I like to think we have moved beyond the rubber chicken cordon bleu with runny mashed potatoes and boiled-to-death broccoli. Yet, those menu items keep getting plopped down in front of conference attendees.
Much to my delight, a small culinary miracle happened at the recent Florida Citrus Industry Annual Conference in Bonita Springs. During the luncheon, we were treated to a fantastic meal — all "Fresh From Florida" inspired fare to boot. It was no coincidence that Florida Ag Commissioner Adam Putnam was the MC of the luncheon. He informed the crowd what they were eating: arugula and Florida berry salad with candied pecans to start; Florida Gulf shrimp and sweet pepper stir fry with honey-citrus glaze as the main dish; and Key lime pie to close. Not sure if anyone heard him through the fervored clamor of flatware and china. People at my table and those around me were actually eating, and liking it!
@freshfromFL test market meals being served for lunch. Gulf shrimp sweet pepper stir fry. pic.twitter.com/DKVQiL6XE7

— Paul Rusnak (@Paul_FLG) June 13, 2013
https://platform.twitter.com/widgets.js
Passing The Test
Local ingredients as the centerpiece, teamed up with simple recipes from state executive chef Justin Timineri, made for a memorable meal. The lunch comprised test market meals that were being featured on TV networks around Florida's major metro areas at the time. The brief commercials, which run in regular frequency, are effective in getting the juices flowing. Tasting the product is even more convincing. After all the munching and lip smacking, it was hard for me to digest why it can't be like this all the time. Of course, seasonality is a factor. It was even admitted that the strawberry served with dessert wasn't from Plant City. That makes sense given it was June, so we'll let that one slide.
A fine way to finish a @freshfromFL lunch — Key lime pie with a twist. Well done @ChefTimineri. pic.twitter.com/DhPrzYwwZy

— Paul Rusnak (@Paul_FLG) June 13, 2013
https://platform.twitter.com/widgets.js
Pricing is another major point. While the honey orange glazed grouper selection would have been a hit if chosen, it didn't add up budget-wise for the hotel and event host. Luckily, there is a multitude of options from the "Fresh From Florida" bin. More foodservice providers, chefs, and conference organizers need to get on board.
Gift Of Grub
As Commissioner Putnam points out, the "Fresh From Florida" campaign is a win-win for consumers and growers. Positive word of mouth creates opportunities for producers, likewise for those they supply.
It was great to see the marketing plan in action and hope what was experienced at Florida Citrus Mutual's conference wasn't just a flash in the pan, but a mainstay of meetings to come.