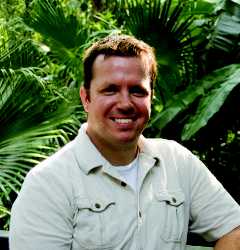 Winning isn't everything, but it sure beats losing. For a long time, Florida growers have enjoyed being at the top of the heap when it comes to producing and providing wintertime veggies for the demanding public. Lately, however, the view from the penthouse is getting more crowded. Yes, Mexico is and has been on the radar. Local growers don't have to be reminded about their biggest competitive threat. But, how about getting beat to the punch by Canada? Really? Oops, sorry. Eh?
The land of the maple leaf, hockey, and "Strange Brew" is pumping out produce into the U.S. market all year long thanks to its protected agriculture stronghold. A more compact growing season makes the controlled environment of greenhouse growing a natural for our neighbors to the north. Not just for colder climes, fruit and vegetable production under glass and plastic is popping up more and more around the Sunshine State. And what do you know? It's a good fit here, too. Better late than never.
Weather Or Not
Florida's subtropical environment gives its farmers an edge. Of course, that sword can be double-sided. You can't control the weather. True. But taking a page from the competition, protected culture is about as close as you can get. While growing specialty crops in greenhouses and high tunnels isn't necessarily novel any more, the technology and methodology of the structures have evolved. The advancements have presented a game-changing factor for those willing and able to take a calculated risk. For instance, take Lipman. While the Immokalee-based operation boasts being the largest open field tomato producer in North America, it also knows when to look for an inside advantage. Recently, the operation added a 5-acre, retractable roof greenhouse to its Naples-area farm. The tomatoes being grown inside are not only protected from unpredictable elements, but also being picked ripe and sold as a premium item. Have niche, will sell, will succeed.
Philosophical Shift
A taste of the "great indoors" is just part of what Lipman has been doing lately to differentiate itself from competitors. The long-time producer, formerly known as Six L's, has been diving in head-first over the last year-plus in a flurry of acquisitions, marketing moves, and strong PR strategies. The proactivity is in stark contrast to what's going on in a market that can be best described as tumultuous. Fellow growers and competitors have taken notice. More importantly, consumers are noticing. Despite a rich history that goes back to the 1930s, at no time has the inner-workings behind the Lipman legacy been so transparent as it is now. This much to its benefit.
Maybe it's time to stop worrying about international threats to the north, south, and beyond. Some of the best ideas are being grown in our own back yard. Actually, they've always been here.