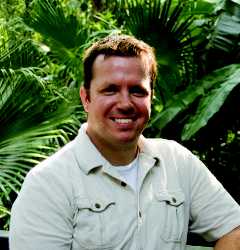 This month, 500 years ago, the world changed — for the better. In search of the mythical fountain of youth, Spanish explorer Juan Ponce de Leon, along with his seafaring crew, landed on the east central shore of what would become our fair state and claimed it "La Florida." Though the new found land sporting the new name might not have yielded the key to everlasting vitality, the explorers did find a prime piece of real estate valuable in fertility and resources.
Skip ahead to today, farming is a top economic driver of the state, which translates to Florida's status as a major player in global agribusiness. It didn't get that way overnight. While primitive farming up and down the peninsula existed long before Ponce came along, it was the influence of the new visitors that helped mold the commodity cosmos that has defined Florida through modern times.
Once, new crops like citrus and tomatoes were planted. Other product like livestock and ornamental flowers and plants were introduced to the culture. These additions not only played a role in attributing to the survival of early inhabitants, but also to the monetary success of those who would eventually make growing their gig.
So much progress has been made since Florida's founding. Yet, we're in need of history to repeat itself.
Forward Thinking
For success and growth in agriculture to continue, more discoveries are needed in research and development. Similar to early explorers, new pests and diseases find their way past our ports to threaten crops. This challenge is a never-ending battle for farmers and scientists alike. Luckily, technological advances have begotten crop protection chemistries beyond our wildest dreams, sophisticated production practices, hands-free precision agriculture, mechanical harvesting bots, and more. And … we're just getting started.
As a complement to the farming nuts and bolts, great minds from different fields need to come together to find resolutions to current business-related hurdles like healthcare reform, labor issues, government regulations, effective marketing, ball-busting budget cuts, and more.
Th All Florida Ag Show, also celebrating an important anniversary later this month, will provide an opportunity for producers of multiple sectors to convene and vet the aforementioned big-picture issues. Grower attendance at unique meetings like these is critical. Various perspectives — no matter the type of producer — will help push the bar higher for everyone.
Historical Proportions
All throughout 2013, the Florida Department of Agriculture and Consumer Services is celebrating the state's 500-year milestone and farming's important role in its history. It's hard to imagine life without agriculture, let alone what shape or form it will be in at Florida's millennia mark. World population growth estimates would suggest a shift from measured success back to sheer survival. I hope tomorrow's growers take good notes. Their predecessors have laid some fine groundwork.