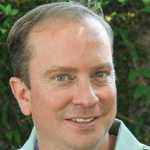 It only took four years, but the FDA released the Food Safety Modernization Act (FSMA) final rule on produce safety in November. So, now the work begins to decipher what it all means and the steps you need to take toward compliance.
Food safety is in the news again following the foodborne illness outbreak affecting Chipotle Mexican Grill. More on that later.
According to FDA, the rule for the first time has established science-based minimum standards for the safe growing, harvesting, packing, and holding of fruits and vegetables grown for human consumption.
There is a large emphasis on agricultural water in the new rules. It sets two criteria for microbial water quality both of which are based on the presence of generic E. coli.
No detectable generic E. coli are allowed for certain uses of agricultural water in which it is reasonably likely that potentially dangerous microbes, if present, would be transferred to produce through direct or indirect contact.
The second set of numerical criteria is for agricultural water that is directly applied to growing produce (other than sprouts).
For untreated groundwater that is used in a manner where no detectable E. coli is allowed, FDA will require farms to initially test the water at least four times during the growing season over a one-year period to determine if the water can be used for that purpose.
If the four samples show no detectable signs of E. coli, the farm is then only required to test water once annually. But, if any of the tests show detectable E. coli, the farm must continue or resume testing four times per year.
There is no requirement for testing water from public water systems that are certified or for water treated in compliance with the rule's treatment requirements.
As these rules roll out over the next few years, will they improve the food safety of American grown produce? And, will they hold imported produce to the same standard as our growers here? Let's hope so on both counts.
During our recent Florida Ag Expo grower panel, Del Monte's Elvie Engle made a statement that stuck with me. He said he is bothered by the fact that his company and many others are already meeting and exceeding these very intensive requirements for food safety, yet these outbreaks continue to happen.
So, after all this time and investment in FSMA happens and with growers already following stringent rules set by retailers and foodservice, what happens if there is no discernible reduction in produce-related foodborne illness outbreaks? Do we double down with more government regulation? Or, do we focus science more on how these things spread in our system?
Back to Chipotle. One of its big marketing ploys has been "process, not processed," meaning they prepare a lot of their produce on location at their roughly 2,000 outlets.
During the panel, Taylor Farms' Leonard Batti noted Chipotle made a decision to move away from fresh-cut products to cutting at their chain locations. Suddenly, you have roughly 2,000 new vegetable processors pop up across the country. At the end of the day, Batti noted, it is a fast food restaurant and by its nature can't ensure the food safety protocols like those in place in large, fresh-cut processors.
In the end, this may or may not have anything to do with Chipotle's outbreak, but it is a cautionary tale for companies that build their reputation on a food elitist platform that sought to demonize "evil corporate agriculture."
Turns out those big corporate farms have been working on food safety for a lot of years and should be recognized for it, not held out as the wrong way to farm as Chipotle chose to.