Next Level Fresh, LLC announced the introduction of Fresh Life Harvest Whole Ear Gourmet Sweet Corn. The concept was developed by Next Level Fresh based in Belle Glade, FL, and is one of the company's initial products.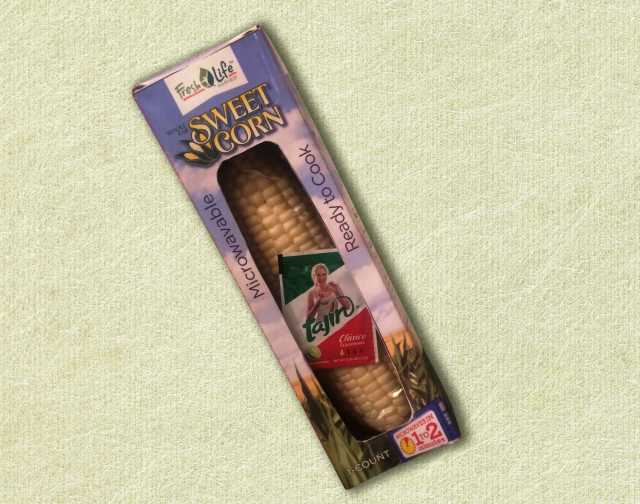 Each ear of Fresh Life Harvest Whole Ear Gourmet Sweet Corn starts out as single, individually wrapped, fully shucked, washed and ready-to-cook ear. It is then assembled and merchandised in three forms: as a retail grab-and-go item, prepared as a foodservice product, or in a 4-pack for retail, and 8-pack for club stores.
Each product is packed in a cardboard box with informational graphics that can be vertically merchandised in a refrigerated case. The retail pricing strategy varies depending upon the sales channel. The product will be available year-round and aims to boost sweet corn sales beyond the traditional selling window of April through the 4th of July.
"Our goal with the Fresh Life Harvest brand is two-fold. First, to create cutting-edge products using commodities where we own strong, vertically-integrated production and packaging facilities. Secondly, to have a pipeline of creative, fresh and timely meal and snack solutions in order to proactively target exciting non-traditional selling channels as well as the established market that wants safely secured supply, best-in-class quality and next level innovation. Our industry's significant future revenue growth will, in large part, be a direct result of those who can capture more revenue value by thinking it up better and bring classy execution to relevant innovation," explains Next Level Fresh's managing partner, Daniel Whittles.
"We merge the best of tradition together with tomorrow's inspired vision to innovate, differentiate, and bring wins to all the stakeholders as Next Level Fresh and farming for our Fresh Life Harvest brand products," says Whittles.
Source: Next Level Fresh news release