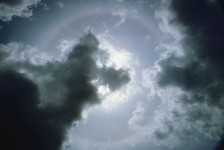 The upcoming South Florida rainy season looks to be near normal as far as precipitation is concerned, along with the likelihood of near to warmer than-normal temperatures.
The outlook of near-normal precipitation is based primarily on the lack of strong atmospheric signals. The presence of El Niño or La Niña can influence large-scale weather patterns which affect summer rainfall across South Florida, but this year's anticipated "neutral ENSO" (El Niño/Southern Oscillation) means that summer weather patterns may be largely determined by changes occurring over a shorter time scale, thus making long-range precipitation and temperature predictions quite difficult.
Nevertheless, a "near-normal" wet season should lead to a decent amount of rainfall across the area. Average wet season rainfall ranges anywhere from 35 to 45 inches, usually highest along interior suburbs of east and west coasts and lowest over coastal areas along both the Atlantic and Gulf coast.
Though the median start date for the South Florida rainy season is May 20, it appears the region got off to an early start this year. According to the South Florida Water Management District, all 16 counties in District received significantly above-average rainfall in April, leading to the second wettest April since 1997. A District-wide average of 4.35 inches of rain for the month fell from Orlando to the Florida Keys, representing 173% of average, or 1.83 inches above average. Areas along the east coast received between 0.54 and 3.27 inches above average rainfall. The Southwest Coast received 1.50 inches above average rainfall.
The rainy season usually has three phases:
Late May through early July ("stormiest" part of the season).
Early July through mid-August (hotter with dry periods).
Late August through mid-October (higher rainfall variability due to potential tropical systems and early-fall cold fronts).