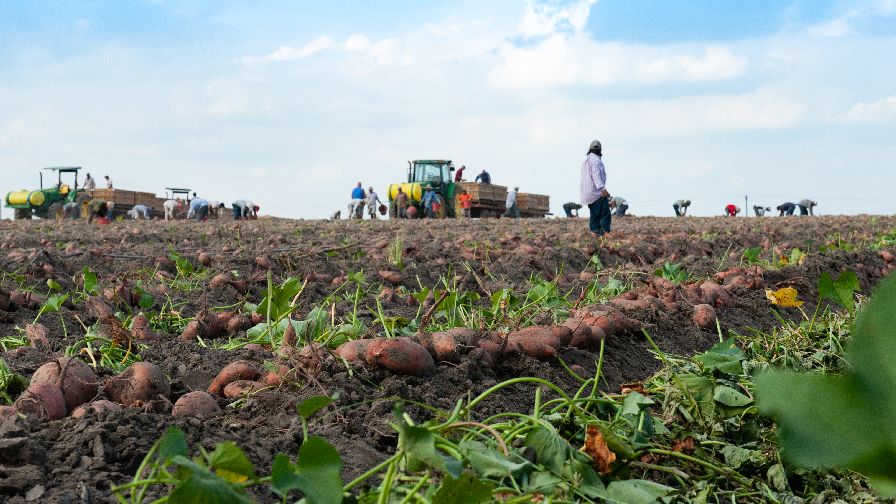 The long-awaited 2017 Census of Agriculture has finally arrived. Over the next few weeks, the American Vegetable Grower team will delve into the data, compiled only every five years. We're starting with vegetable crops' acreage increases and decreases.
The crops with the highest five-year increases in harvested acreage reflect consumer trends. The top three crops sweet potatoes, spinach, and romaine have seen surges in interest leading up to 2017. It should be noted that the romaine recalls occurred after USDA conducted the Census.
Interestingly, the number of acres included in the top five acreage increases are much lower than the highest decreases acreage. The percentages involved, however, are much lower. That may stem from the sheer number of acres involved.
All five crops with the most decreased harvested acres fall within the top 10 vegetables crops, acreage wise. In fact, four are in the top five. In contrast, three vegetable crops in the increased acreage list didn't make the top 10 vegetable crops list.
Crops with the Highest Increases in Acreage
1. Sweet potatoes: 47,257 more acres
From 125,726 acres five years ago to 172,983 acres, a 38% increase
2. Spinach: 23,592 more acres
From 46,377 acres to 69,969 acres, a 51% increase
3. Lettuce (romaine): 22,780 more acres
From 98,418 acres to 121,198 acres, a 23% increase. It's worth noting that "all lettuce" also had a major increase, but most of that number came from romaine.
4. Onions (dry): 14,022 more acres
From 149,960 acres to 163,982 acres, a 9% increase
5. Squash (all): 11,704 more acres
From 58,486 acres to 70,190 acres, a 20% increase
Crops with the Biggest Decreases in Acreage
1. Sweet corn: 75,972 fewer acres
From 572,068 to 496,096, a 13% decrease
2. Tomatoes: 62,308 fewer acres
From 397,656 to 335,348, a 16% decrease
3. Peas (green): 44,841 fewer acres
From 192,632 to 147,791, a 23% decrease
4. Beans, snap (bush and pole): 42,741 fewer acres
From 266,114 to 219,373, an 18% decrease
5. Potatoes: 35,071 fewer acres
From 1,168,199 to 1,133,128, a 3% decrease