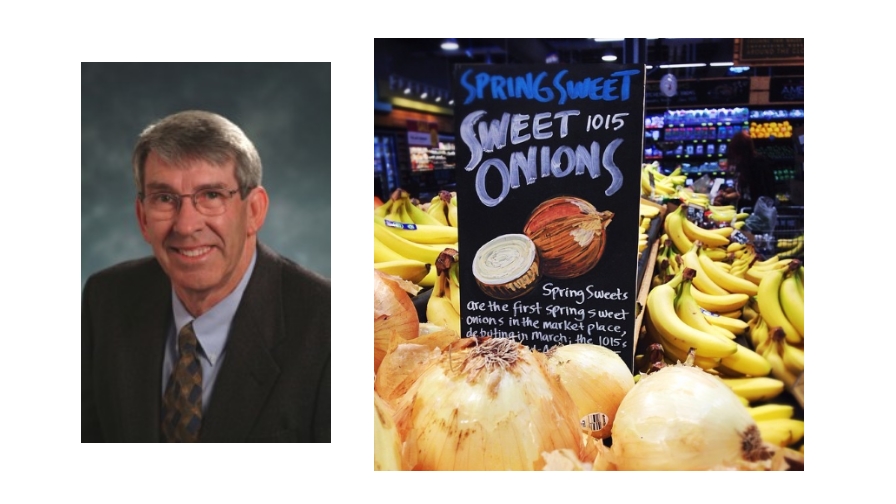 Dr. Leonard Pike, who developed the Texas 1015 Supersweet onion, has died. He was 78.
During a long tenure with Texas A&M AgriLife Research, Pike earned renown as a vegetable breeder. In addition to the Texas 1015 Supersweet onion, he also pioneered the maroon Beta Sweet carrot in honor of Texas A&M, whose school colors are maroon and white.
Texas A&M estimates the vegetables he bred contributed billions to the Texas economy.
The Texas 1015 Supersweet came about after Rio Grande Valley growers approached Pike. They wanted an onion that would perform more consistently and resist diseases common to the area. Pike's onion delivered — it also boosted onion values in the state economy to $1.2 billion, the university says.