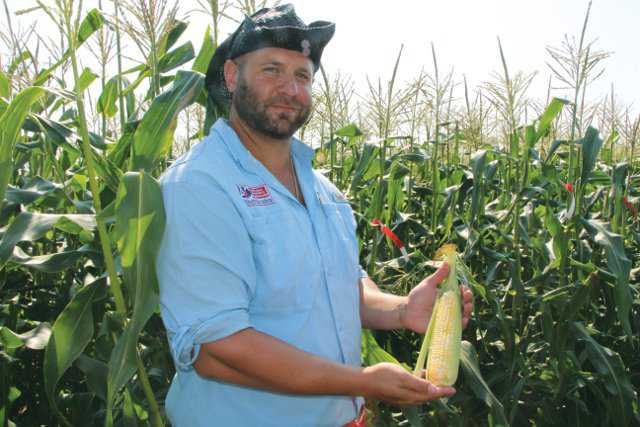 Chris Roberts highlights Summer Sweet® HiGlowMS® 7112R.
Whether they are held in the Golden State or America's Heartland, variety trials are an annual rite of summer in the seed business. American Vegetable Grower editors David Eddy and Rosemary Gordon walked the fields this summer to shoot photos and videos of some of the newest offerings from top seed companies, getting the scoop straight from the breeders.
Last August in Plover, WI, Abbott & Cobb showcased its 11-acre sweet corn trial where 4,000 varieties were planted. People from all over the world, including France, New Zealand, England, Canada, Japan, Israel, and Australia made the trek to find out about Abbott & Cobb's new releases.
Meanwhile that same month on the West Coast, Woodland, CA, was the place to be for three more seed trials — all held the same week.
Above are some new sweet corn varieties from Abbott & Cobb.