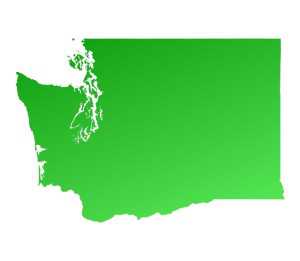 The No on 522 campaign claimed victory Tuesday as Washington voters soundly rejected Initiative 522, the food labeling initiative opponents termed costly and badly written.
As of noon Wednesday, with 75% of the state's ballots counted, the measure was trailing with only 45% of the vote. Proponents, in a statement on their website, said the race was still too close to call.
According to a press release from the No on 522 campaign, the measure was brought to the Washington state ballot this year by anti-GMO activists as part of a self-proclaimed national agenda to ban foods derived from genetically engineered crops. The initiative was opposed by a broad coalition of family farmers, scientists, doctors, consumers, and businesses from across the state. A similar measure in California was defeated one year ago.
"This is a clear victory for Washington consumers, taxpayers, and family farmers across our state," said Dana Bieber, spokesperson for No on 522, in a statement Tuesday night. "Washington voters have soundly rejected this badly written and deceptive initiative."
Opponents claimed I-522 would have provided consumers with inaccurate and misleading information about the foods they buy, while increasing grocery costs to working families by hundreds of dollars per year. Furthermore, they said it would have burdened family farmers with costly new regulations and red tape, and exposed them to shake-down, bounty hunter law suits.
Many newspapers in the state editorialized against the measure, not only newspapers in apple country such as the Wenatchee World and the Yakima Herald-Republic, but those in the two largest cities, the Spokesman-Review in Spokane and the Seattle Times.
"With Washington voters, it always comes down to the facts," said Bieber. "And the facts showed that I-522 was a badly written initiative that deserved to be rejected."
As in California, the measure was leading in the polls for several months earlier this year. However, the grocery and agricultural supply industry members came through with tremendous support for No on 522 campaign, paying for ads to better educate voters about what GMOs are and how they are already found in many products people consume every day. The companies coming in with large donations included, Monsanto, DuPont, Bayer, Dow, and BASF.