The answer to any problem starts with a question. If you ask anybody who knows Orie Lee, they will tell you his inquisitive nature is what has driven his life-long passion for citrus production and science. For Lee, winner of the 2015 Florida Grower® magazine Citrus Achievement AwardSM sponsored by Arysta LifeScience, that passion has been instrumental in bringing the industry several of its most important varieties and rootstocks. And you can bet work being conducted in his cooperative research groves will bring more in the future.
Out back of his office in St. Cloud is a citrus grove his father planted in the early 1900s.
"I've been involved with growing citrus for 86 years," Lee quips. "I was away traveling for a couple of years, so I don't count those two."
Those two years were Lee's service in the Army during World War II. When he returned home from service, he took over the operation of the family's groves and built connections with premier citrus research institutions like the UF/IFAS Citrus Research and Education Center (CREC) in Lake Alfred and USDA.
Today, Lee remains actively involved in the discussions of new varieties and rootstocks being developed by the researchers in his cooperative groves. He has turned many day-to-day activities over to his granddaughter-in-law Karen Lee, who he has taught the citrus trade in recent years, and his grove manager Frank Rogers.
Lee recalls his collaboration with Dr. Jack Hearn, a former USDA plant breeder, when he asked a question about filling the gap between the Hamlin and Valencia season back in the 1970s.
"Jack answered my question that he didn't know and suggested that we do some research to find out," Lee says. "We were looking for a high-quality orange with holding capability that would mature in February and March."
After a few years of collecting data on factors such as holding capacity, yield, quality, and tree size, the pair settled on about a dozen of the best trees. From that work came Midsweet.
"Midsweet actually is a very old variety from the USDA variety collection in Leesberg," Lee says. "In the collection, it was called Homosassa, but when they officially release a new variety, they get a sexier name. So, Midsweet it was."
Over the years, other popular varieties Lee collaboratively developed include Vernia and Earlygold. The two were developed along with Dr. Bill Castle, a professor emeritus at CREC.
"Dr. Castle and I did a lot of research together," Lee says. "It was interesting that I worked with Bill from the beginning of his scientific career until his retirement."
"I was involved with scion variety evaluation and rootstocks with Orie," Castle says. "Regarding the former, the most famous selections were those developed by Tropicana into commercial selections. That would be Earlygold primarily. Some others received minor attention.
"As to rootstocks, Orie and I were the first ones to develop data on x639, which became a commercial rootstock. Perhaps most important, we developed, along with Dr. Ron Muraro (UF/IFAS citrus economist), a good body of evidence that rootstock performance could be interpreted economically.
"Not many researchers have had a 25-year cooperative relationship with a citrus grower. Clearly, I enjoyed the relationship, appreciate the relationship, and often reflect on what I learned from Orie."
OLL Varieties
Lee's keen eye for citrus characteristics can be credited for newer varieties under development. In fact, there is a line named in his honor — OLL (Orie Lee Late). The original tree was an extra from an old irradiation experiment by USDA in an effort to get a seedless pineapple orange. The tree was 20 to 25 years old and was never selected by USDA.
"Orie noticed that unlike the other irradiated pineapple trees, the fruit never fell off the tree and later noticed that animals were going for the fruit all through the late spring," says Dr. Jude Grosser, a citrus breeder with UF/IFAS. "He checked the fruit and found it had exceptional juice color and flavor and had good sugar/acid balance into the summer."
"Sometimes you get an answer without the question," Lee says. "I observed this tree was different than others. Planted among the early oranges was this tree, but it was not early. It stayed matured and maintained external color and juiciness well into the summer. Jude came down and made somaclones from the tree to stabilize the genetics. We put in 20 trees here on the property. Those 20 trees became the source of the OLL group."
The trees have been growing for 13 years in the grove and have preformed very well and are quite productive.
"Orie and Frank Rogers have helped us with yield evaluation and the planting of a larger scale trial by Orie's home," Grosser says. "The fruit has exceptional quality resulting in two releases so far: OLL #4 and OLL #8. Juice color is better than Rhode Red, and flavor is equivalent or better than Valencia. They also are very good for fresh eating."
More Exciting Research & Development
According to Grosser,  there are some promising varieties in development in Orie Lee's research groves. Here are his first-hand descriptions of just a few.
The OLL #7 is sweet orange that was topworked on a highly HLB-symptomatic Valencia/Swingle that otherwise would have been removed due to poor health. But, two years after topworking, it is a flourishing tree that produced abundant, big beautiful and delicious fruit this year, despite growing on an infected Swingle rootstock and Valencia interstock. This response was due to the enhanced ground nutrition provided to the tree (Harrell's St. Helena mix + additional TigerSul manganese and Florikan polycoated sodium borate) OLL #7 is a somaclone selected among the population of OLL somaclones developed from the original OLL sweet orange discovered by Orie Lee.
The autotetraploid cybrid #304 mandarin hybrid (developed by Grosser and Fred Gmitter) is a large-fruited, easy to peel mandarin that is tolerant of HLB and is monoembryonic, so it can be used as a female in subsequent crosses. It has very good juice with a strong orange note, so it should be an excellent breeding parent for both mandarins and sweet oranges. We used it as a female and male in interploid crosses this year to generate seedless triploids.
The low-seeded, more scab-tolerant cybrid 'Furr' mandarin (hybrid of Clementine x Murcott) is a peelable, delicious fruit that averages one to four seeds, whereas the released 'Furr' selection averages 15 to 20 seeds per fruit. Orie and Heinz Wutscher were instrumental in the development of the reduced scab 'Furr' mandarin released by USDA.
Cybrid C1-41 Rhode Red Valencia sweet orange (somaclone) on somatic hybrid rootstock WGFT+50-7 produced fruit with greater than 8½ pounds solids in 2014.
OLL-E Tree located at St. Helena produced from a seed that came from a mutant fruit I found on the original OLL tree. This healthy, blemish-free fruit was completely colored up early in the season, when all other fruit were still mostly green. I grew the seeds, and one of the seedling trees has now begun to fruit, and had beautiful large fruit that was dead-ripe in the middle of January this year. So, maybe we have a more early maturing clone of OLL. It also is a wonderful fresh-eating orange that is better than any navel I've had in January.
The B7-70 and SF14W-65 Valencia somaclone trees (six-year-old trees on rough lemon) that had 16 ratios at Thanksgiving were exciting for both Orie and myself this year. Adjacent Hamlin's were still at 12 ratio.
Faster Timetable
According to Lee, the threat surrounding HLB has placed an increased emphasis on evaluating more rootstocks and scions in a faster fashion.
"The rule of thumb, depending on who you talk to, says it takes 10 years from the time a tree goes into the ground until you can collect enough data to make a reasonably intelligent choice on selecting a tree," he says. "Many years ago, the timeframe was more in the range of 20 years.
"But with the urgency we have with HLB, I think six years is a more reasonable length of time from when we put the trees in the ground and collect data. There is so much material out there to evaluate and the threat of HLB means we have to move faster."
St. Helena Trial
Exciting research evaluations are currently under way in Lee's St. Helena grove in Dundee. More than 75 rootstocks are being tested there. Lee found the property and purchased it, fixed the well twice, provided a back-up diesel pump, and had a great deal of maintenance work done in the grove. He then turned the property over to the Citrus Research and Education Foundation for a $1 per year lease. In addition, all fruit sales from the property go back to the benefit of the Foundation's research efforts.
"Orie also had intellectual input in the design of the St. Helena trial to simplify yield data collections," Grosser says. "I know of no other Florida grower/researcher that has made greater financial and intellectual contributions to future well-being of the Florida citrus industry."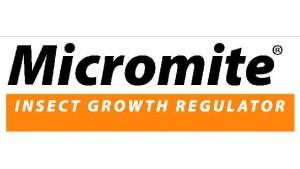 Word From The Sponsor
Congratulations to Orie Lee, the 2015 Florida Grower® magazine Citrus Achievement AwardSM winner! Orie has an unparalleled 50-year history of working with the research community for the betterment of his industry. Due to his collaborative efforts, the citrus industry has benefited from new cultivars and research advances. And, as a direct result of devoted people like Orie who are willing to lead the charge for improvement, growers and industry professionals have new tools and techniques, as well as increased productivity opportunities.
Arysta LifeScience (formerly Agriphar Crop Solutions) is proud to work with growers like Orie and many others to develop solutions that help you deliver quality crops to consumers. Congratulations to all 2015 nominees for your leadership, perseverance, dedication, and commitment to excellence.
The 2015 Citrus Achievement Award will be presented June 18 at the Florida Citrus Industry Annual Conference in Bonita Springs.