Trevor Suslow, Ph.D., will join Produce Marketing Association (PMA) as Vice President of Food Safety in October, bringing his considerable produce safety experience and reputation to help identify, design, and deliver food safety value to the association's members around the world.
Suslow will engage with members and other industry, coalitions, regulators, and the food safety community to educate and advocate for a risk- and science-based approach to produce safety. Suslow will also work with researchers to facilitate produce safety research that can be translated into industry best practices, including representing PMA on Center for Produce Safety's (CPS) Technical Committee, on which he has served since its inception. Suslow will report to PMA Chief Science & Technology Officer Bob Whitaker.
"An important challenge to enhancing produce safety is reaching those who need to be aware and who need to understand what the science is telling us," said Whitaker. "Trevor has the knowledge in and passion for the subject, and has a proven track record as a produce safety educator who can translate the science of produce safety for stakeholders from field labor to industry CEOs."
This won't be the first time that Suslow and Whitaker have joined forces. They worked together at DNA Plant Technology, where Whitaker led research and development. Whitaker was the first chairperson of CPS's Technical Committee and now sits on CPS's board of directors.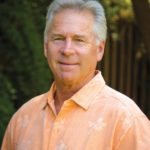 Suslow will start as PMA's Vice President of Food Safety on Oct. 1, working from Davis, CA, where as an Extension Research Specialist at University of California, Davis he has been researching, advising and educating industry and other stakeholders on postharvest safety and quality for many years. He has been an active researcher and writer, including a column for American Fruit Grower® and Western Fruit Grower® magazines.
"At this point in my career, I feel this position will provide me the platform to have the greatest impact on technical leadership for PMA members, the broader industry, and affiliated stakeholders, as well as best serve the produce industry's commitment to protect consumers around the globe," he said.
A plant pathologist by training, Suslow has devoted his career to safeguarding and enhancing the quality and safety of whole and fresh-cut produce. He earned his bachelor's degree in agricultural sciences, and master's and doctorate degrees in plant pathology, from the University of California, Berkeley. He then helped found and worked as a staff scientist and Director of Product Research at DNA Plant Technology Inc., an early agricultural biotechnology pioneer. Suslow joined UC-Davis in 1995 and has led the university's Postharvest Technology Center since 2016.
"I think this new position is a great capstone career opportunity after 38 years of applied research and outreach and extension education," Suslow says. "I have been very encouraged to watch the increased cooperation and coordination among PMA, United Fresh, and Western Growers in the produce safety space and excited to be part of the effort and add additional value for members and stakeholders in specialty crops."