Another new driverless vehicle debuted early this summer in California, bringing with it a whole new set of opportunities for specialty crop growers — in more ways than one.
Kingman Ag Services, a partnership between Connor Kingman and Ted Sheely, who farms about 8,000 acres of wine grapes, pistachios, watermelons, cotton, and other crops in the San Joaquin Valley, rolled out an autonomous tractor in June.
Kingman, the company's CEO, is a 2017 mechanical engineering graduate of the University of California, Irvine. He says the chief advantage to his tractor is that other than being autonomous, it's a standard tractor capable of pulling equipment the farmer already employs.
"You can use one of our implements, though some growers have custom implements they want to use," he says. "What kind of disc, for example, as some like smaller blades, some like discs with larger blades. If you want to use your own equipment because you know it works, that's fine."
By "one of our implements," Kingman is referring to the fact his company won't be selling the tractors to growers. Instead, the tractors will be provided as a service, with operators employed by Kingman controlling them remotely — perhaps even from a great distance.
Fueled by Labor Pains
It's a far different model from another autonomous farm vehicle introduced last year in the San Joaquin Valley.
The Global Unmanned Spray System, GUSS, with its sleek design, would never be confused with a tractor. It's designed not for a multitude of purposes, just spraying. But as much as growers have to spray, GUSS has drawn a lot of attention from growers concerned about labor availability, says GUSS Automation Marketing Director Gary Thompson.
"We've had interest worldwide, and we're going to be selling worldwide," he says, noting Australian growers are particularly interested. "Their labor challenges dwarf what we have here. They have a huge need."
Currently, GUSS Automation offers the units as a service and will continue to do so. Under the direction of a company operator, growers can employ up to eight units at a time, saving on labor costs. Thompson says they will have a total of 10 available units by the end of August.
Since the machine's debut last year, they have now sprayed more than 32,000 acres. It's helping them to work out all the bugs in preparing for sales.
The sticker price for a single unit is $285,000. Even at that price, Thompson says he expects the typical customer will eventually employ multiple units.
"It wouldn't be the guy with 10 acres," he says. "Though I have been told it would be nice to get the driver out of the spray rig even in that situation for increased safety. Large growers want multiple units because spraying is a very slow process; it has to be done at certain times. You have to be ready because if you're late, the pest has already won the battle. When you spray, it has to be done now."
Another advantage is being able to spray at night because there is less conflict with urbanites. In fact, as a practical matter, most GUSS spraying is done at night during the summer in the hot San Joaquin Valley, as a lot of spray materials start losing their effectiveness at about 90°F.
Most clients are currently nut growers, but GUSS could work in all tree crops, says Thompson. In fact, the company's demonstration block in Kingsburg, CA, is planted with citrus because citrus groves have dense canopies that can be difficult to penetrate.
Later this year, the company plans to begin sales in Florida. They also have a vineyard prototype on the drawing board and are looking at designing units to be used in vegetables.
"It comes down to a lack of labor; we hear that from all over the place," Thompson says. "It's not a California problem. We've been hearing it loud and clear from the Florida guys, too. It's a problem all over the world. We've heard from countries in Asia, Europe, and South America — even Mexico."
Why Buy — or Even Rent?
Kingman was working on a project involving autonomous robots at UC Irvine. That's when the native of Paso Robles, CA, which has become renowned as a viticultural area in recent years, started thinking about a driverless tractor.
Since connecting with Sheely's Azcal Management Company, they have continued to focus on vineyard operations, pulling discs and spray rigs. Efforts are underway to do more specialized operations such as under-vine trimming.
While the initial emphasis is on vineyards, Kingman says it soon will have application for tree nuts and fruits, including citrus.
The tractor has no need for a seat or steering wheel, but it does have cameras, lights, and a remote sensing method called LIDAR (Light Detection and Ranging). The LIDAR and cameras complement each other right now, Kingman says.
Eventually the LIDAR will be discontinued from the system, allowing just the cameras to steer the tractor. What's notable is what's not on the tractor: GPS (Global Positioning System).
Kingman says he has patents pending on the unit; three alone focus on safety and problem recognition. One of those, one he is extremely proud of, involves a new type of bumper that slides back about two feet if it hits anything, instantly bringing the tractor to a complete stop.
"Grapevines are delicate, and we also wanted to provide an extra safety function," he says. "For example, what if there is a pipe sticking out of the ground that the cameras couldn't see? That's what it was designed for — the ultimate safety measure."
The Uber of Tractors
Kingman says they will contract with growers to provide the tractors as a service, passing the labor savings on to growers. The labor savings are there because one person can operate six tractors, which not only are autonomous, they have 55-gallon fuel tanks to put in long hours. Not only that, but the tractors can be in six different locations.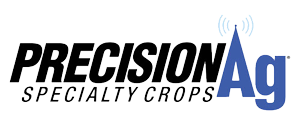 "We're going to make it cheaper for you to use one of our tractors than to just lease one yourself, or even using your own tractor," he says. "It would be like if Uber charged you 5 cents per mile. There's a certain point where it's cheaper to lease than to buy."
Kingman says Uber executives believe if they can get costs down to as low as 12 cents per mile, people won't really have much of an incentive to buy cars.
"We're doing the exact same thing, but for tractors," he says. "Within 20 years, no one will be buying a tractor anymore."