Technology has a way of sneaking up you. You begin noticing the use of a new technology here and there, and then one day it becomes ubiquitous. Take the iPhone, for example, which turned 10 years old last year. Only a decade ago, smartphones were just emerging and a novelty. How many people do you know that don't have a smartphone today? How reliant are you on your smartphone in your personal and professional life? The smartphone has truly revolutionized the world — and it did so very quickly.
Amazon.com was founded in 1994, which was about the time the Internet was beginning to take off with more mainstream usage. This is not that long ago in the grand scheme of things. What started out as online bookstore, Amazon has grown into the world's largest Internet retailer with nearly $178 billion in sales in 2017, up 36% from the previous year. The company's founder, Jeff Bezos, overtook Bill Gates last year as the world's richest man, according to the Bloomberg Billionaires Index. His net worth is now estimated to be $116 billion.
Massive Disruption
The rapid growth of online retail sales fueled by Amazon has turned retail sales of goods on its ear. Haunting images of abandoned and decaying malls illustrate their fate as more consumers choose to shop online and avoid the hassle of going out to buy items. Other retail giants like Walmart are staking their ground offering online sales and delivery or pickup at their stores.
The online retail revolution has been unfolding for years now, but it beginning to creep into the grocery segment. It inevitably will create massive disruptions in how consumers buy their fresh produce. The trend is well on its way according to Roland Fumasi, Vice President and Senior Analyst at RaboResearch Food and Agribusiness.
"The train has left the station," he says. "Major retailers like Walmart and Kroger continue to roll out more online grocery services. And, of course, Amazon continues to be a growing part of the grocery landscape."
Amazon's position was bolstered by its strategic purchase of Whole Foods last summer for $13.7 billion. It put the online retailer on the grocery map. But more importantly, it gave them a distribution channel of physical facilities — a great launchpad setting up a network for local delivery of goods, including fresh produce.
"Home delivery, especially perishables, presents some challenges. But the 'click and collect' model seems to be gaining traction," Fumasi says. "In fact, the Amazon acquisition of Whole Foods allows them to use this model."
The click and collect model refers to orders being placed online and customers picking up items at the retail outlet, either in a waiting section of the store or through a parking/drive-through delivery area.
According to data provider Unata, click and collect proved popular during this past Thanksgiving season with a 22% uptick in orders, while the increase was only 2% for home delivery.
"A FMI-Nielsen report suggests online grocery could account for 20% of grocery sales by 2025, which is their most aggressive scenario," Fumasi says. "Their most conservative scenario has online accounting for 8.5% of the grocery spend by 2025. It was about 4% in 2016."
Brick and mortar retailers meal kit sales are taking on online companies like Blue Apron, Plated, and Hello Fresh. This is another hot trend among consumers seeking the convenience of having ready-to-prepare meals delivered directly to their doorsteps.
"We estimate there are between 150 to 170 meal kit companies in existence, and I have no evidence that would suggest any are profitable," Fumasi says. "Consolidation is needed."
The Case for Fresh
While online sales of fresh produce remains a small percentage of total sales, there is good reason to believe the trend will continue. Fumasi says now is great time for growers to start studying the rise of online retail sales to better understand opportunities that might present themselves as the sector develops.
"Here is my logic for why this is going to grow," he says. "We know that retailers want to aggressively sell fresh produce, as it is one of the highest margin items in a grocery store. It is no accident that fresh produce is typically the first department you are presented with when you enter a store."
In the online world, the retailer has much more control of what the consumer sees and when he or she sees it. They also can better track a consumer's purchasing history and make recommendations on complementary items to drive more sales. That ability can increase demand for higher-margin produce items. While FMI-Nielsen research suggests that center-store (non-perishable) items are transitioning to online more quickly than perishable items, it is likely that fresh produce sales are needed to make online grocery retailing profitable.
"If retailers want you to buy more produce, they have more control (online) to dial in their presentation of produce," Fumasi says. "Online grocery sales should support increasing fresh produce demand. It's a positive."
Another argument in favor of the future online sales of fruit and vegetables is changing purchasing habits of consumers who are seeking convenience and greater selection.
"In general, Baby Boomers still don't trust anyone else to pick out fresh items like meat and produce," Fumasi says. "They believe they are most qualified for that task. However, Millennial shoppers have no issues with this because many of them believe that there others are more qualified than them to pick out fresh items. As Millennials become a larger piece of the economic landscape, this will drive fresh purchases online."
And, for consumers who still want to pick out individual pieces of fruit or a vegetable, Walmart might have an answer for that. The company recently filed for a patent on an application that would allow consumers to view individual pieces of produce online before purchasing them.
The technology — dubbed the "Fresh Online Experience" — would allow customers to purchase items like produce and meat with generic stock photos, but provide actual images of the items to be purchased before pickup or delivery. The idea is to give consumers more control over individual purchases.
While the percentage of online purchase as a whole remains fairly small, consumers willing to give it a try is growing. A 2016 Harris poll found that 31% of Americans had bought groceries online. And, 52% of those consumers had brought fresh produce online.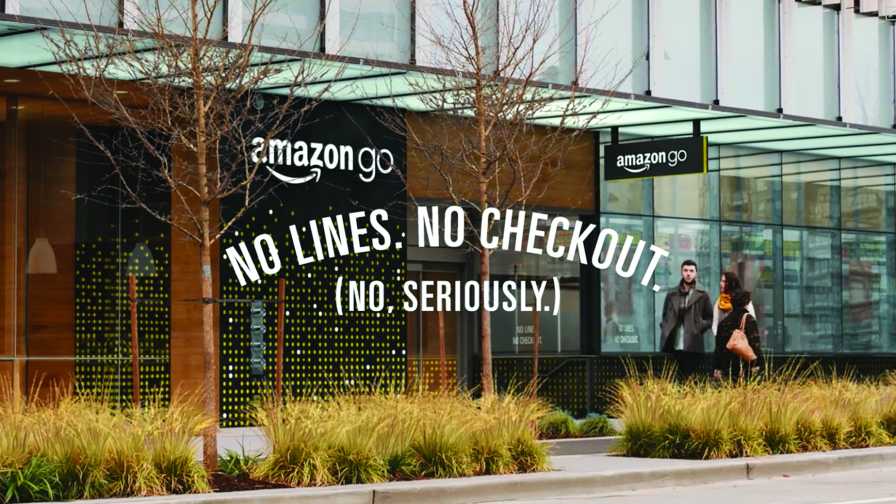 Walk In, Walk Out
Imagine a world where you could swing by your local grocery store on the way home, walk in, pick up what you need, and walk out without being charged with shoplifting. That world just came into existence recently with the much-anticipated opening of the first Amazon Go store in Seattle.
The prototype store allows customers to enter the store and select the items they want and the technology and its in-store cameras, artificial intelligence, and sensors charge the purchases to the customer's account via smartphone. It eliminates the need for cashiers entirely.
The Bottom Line
Because of changing consumer purchasing habits and advancing technology, Fumasi believes growers will increasingly be impacted by the rise of online sales of produce. And, as always, producing a quality product will be of paramount importance.
"It will really be the grower/shipper impacted by this developing trend since they are selling to retail," he says. "Keep in mind, if consumers are buying produce sight-unseen, then it better be perfect quality when it shows up. Online shopping reduces the tolerance for imperfect produce. Digital channels also make it somewhat easy for consumers to search for unique attributes. Our culture and markets are increasingly shifting away from a small number of mainstream products and markets toward a larger number of niches. Search costs are lower (the time it takes is less), because it is relatively easy for consumers to search out these niche products online."