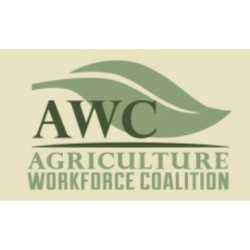 Numerous organizations representing a historically broad cross-section of agricultural employers announced the formation of the Agriculture Workforce Coalition (AWC). In coming together through this coalition, the agriculture community is able to speak with a unified voice in seeking legislation to provide our producers a stable and skilled workforce.
The founding members of the AWC include: American Farm Bureau Federation, United Fresh Produce Association, American Nursery & Landscape Association, USA Farmers, Western Growers, Florida Fruit & Vegetable Association, National Council of Agricultural Employers, U.S. Apple Association, and the National Council of Farmer Cooperatives.
The coalition has developed principles that can provide a framework in meeting both the current and future employment needs of agriculture, including both those employers with seasonal labor needs and those who provide year-round employment opportunities. Further, the AWC proposes reform that includes both an agricultural worker program to provide access to a legal workforce into the future and an adjustment for current experienced unauthorized agricultural workers.
The coalition will work to ensure that agricultural labor needs are addressed in any immigration reform package considered by the 113th Congress. While the timing of such action is not yet clear, it is expected that Congress and the president will place a renewed emphasis in the coming weeks on immigration reform legislation.
"Having a stable and viable workforce has never been more critical for our nation's fruit and vegetable industry, and we must continue to fervently educate lawmakers about agriculture's crucial labor needs," said Tom Stenzel, president & CEO of United Fresh. "At this critical time, the AWC brings together the nation's leading agriculture organizations, delivering our messages with a strong, unified voice, to work with Congress for forging a landmark farm labor solution."
Western Growers President and CEO, Tom Nassif, who for more than a decade has been a leader in the effort for agricultural immigration reform, said, "We have an unprecedented opportunity now that Democrats and Republicans are having a serious conversation about the critical need for immigration reform—an opportunity that cannot be wasted. Agricultural employers have come together as never before in lock-step and agreement about a workable proposal that will serve the needs of farmers, workers and the American people. The time for immigration reform is now."
The fresh produce industry relies on a skilled workforce to grow, harvest, and pack the nation's healthiest foods. "In labor intensive agriculture, our employees are the most important asset in our operations," said Nassif. "These individuals in many cases are like family. If the United States is to maintain a stable and secure food supply, and our rural communities are to remain economically strong, we must ensure that this workforce has legal status."
Additional information about the AWC can be found at Agworkforcecoalition.org.