When American Vegetable Grower interviewed Vicki Zilke, owner of Zilke Farm Kitchen, for our November cover story, Zilke mentioned a capitalist group that helped her launch her business. She says the  Michigan Good Food Fund (MGFF) not only invested in her company, giving her cashflow, but it also continues to support her through advisors.
It's not often you come across a investment group that focuses on farmers and food. To learn more, we reached out to Mary Donnell, Program Manager, Michigan Good Food Fund.
American Vegetable Grower: How is your group different from other lenders commercial growers may use?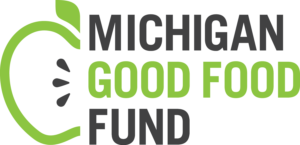 Donnell: The Michigan Good Food Fund (MGFF) was launched in June 2015 and is a $30 million public-private initiative designed to fuel a more inclusive food system statewide. Products and services include loans ranging from $2,500 to $6 million and extensive pre- and post-loan technical assistance. In addition, MGFF occasionally opens a round of Catalytic Investment Awards to provide non-debt financial support to prepare businesses for loan financing within a 24 month time period.
The loans and technical assistance are provided through a collaborative of five lenders and two technical assistance organizations. With this combination of products and services, MGFF can often provide financing to enterprises which banks will not support.
MGFF is a mission driven loan fund so businesses applying for technical assistance, awards, or loans are evaluated not only on financial readiness, but on alignment with these goals:
Increasing healthy food access
Economic development and job creation
Advancing racial and social equity,
Local sourcing, and
Environmental stewardship.
American Vegetable Grower: Where does the public portion of that come from? Will that public source be reliable over the next several years?
Donnell: The public portion of the funding is through the federal Healthy Food Financing Initiative, which is a program designed to provide funding to increase access to healthy, affordable food in areas of the country with limited healthy food options. The funding is administered through a competitive grant program.
American Vegetable Grower: Are there other outfits like yours across the country?
Donnell: Other states with healthy food financing programs include Pennsylvania, California, Ohio, Illinois, Kansas, New Jersey, and Colorado. Other states are actively working to create healthy food financing programs as well. Some programs provide financing just to grocers while others, such as the Michigan Good Food Fund, fund throughout the value chain, including producers, aggregators, distributors, processors, grocers, and food cooperatives.
American Vegetable Grower: Any other advice to those wanting to improve their operations?
Donnell: Asking for technical assistance when expanding a business or extending a product line will help support business success.  There are many organizations available to help businesses grow and succeed.
0
1
5
Food Business Investor Shares Why They Support Growers