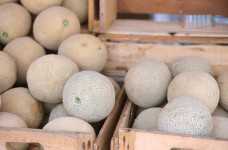 Charged with misdemeanors for allowing contaminated cantaloupes to enter the food supply, brothers Eric and Ryan Jensen of Jensen Farms have entered a plea agreement.
After their arrest in September, the brothers initially pleaded not guilty to six misdemeanor charges of introducing adulterated food into interstate commerce. They plan to change their plea on Oct. 22, according to an article in the Denver Post. The details of the agreement are not available at this time.
Several news sources indicate the brothers plan to enter a guilty plea. The trial is scheduled to begin in early December.
In 2011, listeria-tainted cantaloupe killed 33 people and hospitalized 147 across the country. In October of 2011, FDA confirmed the outbreak of Listeria monocytogenes in whole cantaloupe was from a single grower-shipper in Colorado, Jensen Farms, and was a result of the unsanitary practices in the packing shed.
In a recent blog post in the Food Poison Journal, William Marler, a leading foodborne illness attorney, agrees with the U.S. Attorneys office that criminal sanctions were appropriate against brothers Eric and Ryan Jensen. In fact, Marler went on to say that the U.S. Attorney should consider bringing criminal charges against the retailers involved and the auditor.
How will this impact the produce industry moving forward? Read more on why this could cause fewer and fewer people to join this profession.