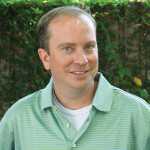 The discussion regarding the graying of American agriculture is nothing new. The 2012 Census of Agriculture puts the average age of principal farm operators at 58 years old.
As a generation of farmers nears retirement, the obvious question is: Who will fill their shoes? It is a question not lost on agricultural associations and policymakers across the country.
American agriculture has a proud history of farmers taking leadership roles in advocacy groups and engaging lawmakers to ensure laws, taxes, and regulations don't fall too heavily on their profession. But, those folks are getting older, too. The obvious concern is staying ahead of a void in leadership as these people retire over the next five to 10 years.
There is good news that among the gray hairs, there are capable and talented young growers and others in the ag field ready to step up and take the reins of leadership. And, they will be sorely needed to shape a prosperous future for this nation's farm sector.
Just as agriculture ages in America, there are fewer farms in the country than a generation or two ago. In fact, the 2012 Census of Agriculture notes there are only 257,454 farmers who are of the Millennial Generation (34 or younger in the U.S.). Think about that in a U.S. population nearing 320 million people. Young farmers make up a miniscule percentage of our population.
These numbers tell us the younger generation of ag leaders is going to have to be more passionate, persistent, educated, professional, and louder than its predecessors. And, the older folks must provide them with opportunities to learn and take on roles of responsibility.
Throughout Florida and the nation, there are myriad number of development programs that younger folks can tap into to prepare themselves for leadership and advocacy on behalf of our profession.
The GenNext Growers Network Initiative is such a network where people can engage and learn from a series of professional development stories which have been running in Florida Grower, American Vegetable Grower, and American Fruit Grower for more than a year. All of those articles can be found at GenNextGrowers.com.
We are excited to announce a new GenNext webcast series to bolster the educational offerings for our members. And, I was happy to be involved in the first of the series, moderating a discussion between Ben Albritton, Florida representative from the 56th District and a citrus grower from Wauchula, and Mike Stuart, president of the Florida Fruit & Vegetable Association. We had a wide-ranging discussion on how young leaders can engage with their elected officials and work through agricultural associations to shape a better future for agriculture.
If you are an aspiring young leader who wonders:
How do I raise an issue with an elected official?
How and why should I join an ag association?
How can I develop a mentor relationship with established leaders?
What should I do if I am interested in seeking elected office one day?
 And, much more … don't miss this GenNext webcast "Make Your Voice Heard: The Insider's View."
Click here to register for this informative webcast.