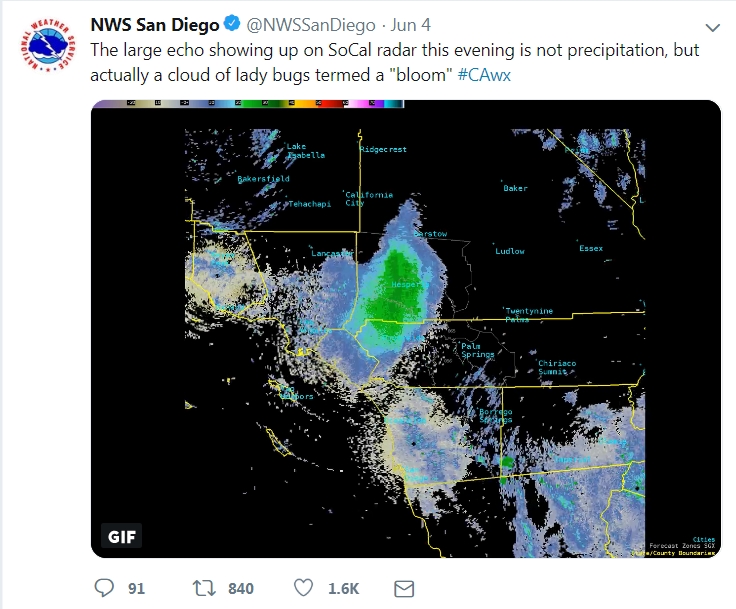 Meteorologists across Southern California spotted a large storm-like signal on their radars that made no sense. The weather at the time was calm. It turns out the "storm" was actually a massive ladybug swarm.
How massive? It measured 80 miles across, although the highest concentration of bugs was in a 10-mile-wide mass, National Weather Service Meteorologist Joseph A. Dandrea told the Los Angeles Times.
The ladybugs were flying between 5,000 and 9,000 feet, he says.
California has about 175 ladybug species, according to the San Diego Zoo, but no one has announced which ones made up this swarm.