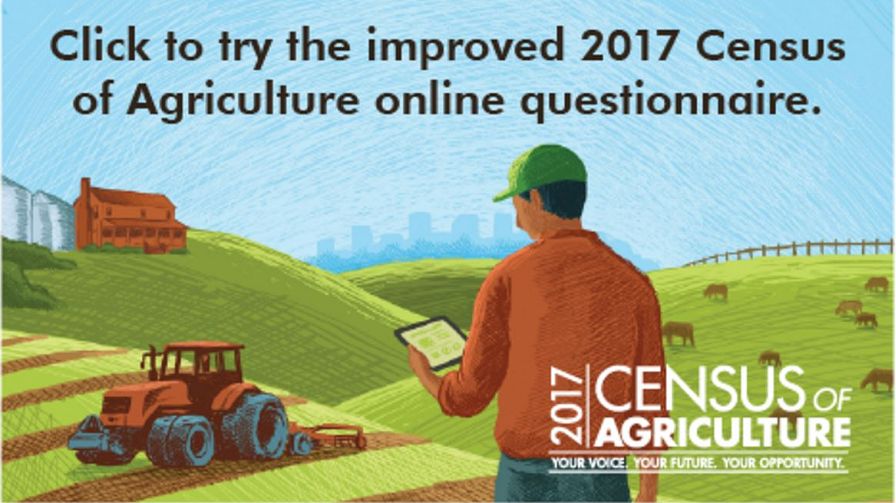 New farmers and those not previously contacted by the USDA's National Agricultural Statistics Service (NASS) have until the end of June to ensure they are represented in this year's Census of Agriculture.
The Census of Agriculture, which is 177 year old this year, provides the only source of uniform, comprehensive and impartial agricultural data for every county in the nation. Census results help shape farm programs and boost services for communities and the industry, including at the federal, state and local level. It's also commonly used by researchers and Extension agents to better understand results across the producing industry.
To receive a census questionnaire this December, you are asked to visit the Census of Agriculture website and click on the 'Make Sure You Are Counted' button today.
Any farm or ranch, which produces $1,000 or more of agricultural products during the census year (2017) qualifies to be included.
For more information about the 2017 Census of Agriculture, visit www.agcensus.usda.gov or call (800) 727-9540.