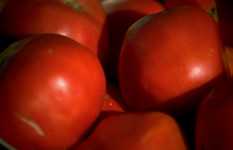 Lipman has acquired a packinghouse from Manteca, CA-based Ace Tomato Co. Inc., a tomato packer and fresh produce distributor. The newly acquired facility will join Lipman's nationwide network of packing, repacking and processing companies after the 2012 growing season concludes.
"We will continue to operate the packinghouse throughout the remainder of 2012. After that, we will turn the facilities over to Lipman," said Kathleen Lagorio Janssen, president of Ace Tomato and daughter of the company's founder, George B. Lagorio. "We are pleased to work with Lipman – another family owned produce company whose values and traditions are similar to ours."
This acquisition is Lipman's fourth in eight months and is a key component to the company's nationwide expansion.
"As a year-round supplier, it's critical that we operate in geographically and seasonally diverse areas," said Gerry Odell, chief farming officer for Immokalee, FL-based Lipman. "This acquisition expands our reach in California and will allow Lipman to increase distribution of fresh produce and tomatoes to customers in western states."
Lipman commands a significant percentage of the fresh tomato industry with 30 locations throughout the U.S. and Mexico.