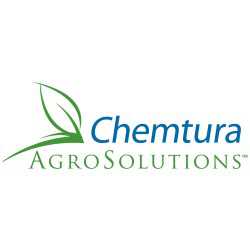 Annihilate, a new insecticide from Chemtura AgroSolutions, is designed to help sweet corn growers protect their crop from pests such as earworms, European corn borer, aphids, and more.
"We're excited about bringing Annihilate to the market," says Don Guy, Chemtura AgroSolutions marketing manager, Ag Chemicals Division. "It offers great effectiveness against a number of key pests, and will quickly become an essential tool in grower insect control efforts."
Annihilate is a methomyl-based insecticide and is available as either a water soluble powder — Annihilate SP — or water soluble liquid — Annihilate LV. In addition to the pest mentioned previously, the formulations are labeled for use against armyworm, fall armyworm, corn rootworm (adult beetles), flea beetles, picnic beetles, variegated cutworm, and beet armyworm.
The insecticide may be tank mixed with other products, but do not use Annihilate with triphenyltin hydroxide, lime, sulfur, "Rayplex" iron or highly alkaline solutions. Follow label directions when using tank-mixes that contain boron.
"Chemtura AgroSolutions is proud to offer growers this powerful tool," adds Guy. "With contact and translaminar activity, fast knockdown and short residual, Annihilate offers targeted control of serious sweet corn pests. With its unique characteristics, it helps growers efficiently manage production while preventing devastating economic losses from insect infestations."
Click here for more information on Annihilate.