There are few crops that are better associated with Florida agriculture than strawberries and tomatoes. While both specialty segments have endured production and marketing challenges in recent times, there are some positive prospects to help get growers out of the red and into the black. During the 2013 Florida Ag Expo, UF/IFAS Food and Resource Economics Department researcher Zhengfei Guan analyzed the market and trade dynamics of the state's tomato and strawberry industries.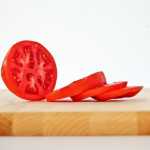 With each holding such significant value, there is good reason why the well-being of tomatoes and strawberries is paramount to local farming commerce. However, worth has been wilting on the vine due to outside threats as well as fundamental internal issues. According to Guan, since 2000, the percentage of marketplace dominance for each crop has slipped as acreage and production figures have contracted. "The major reason for the drop is Mexican competition," Guan said. A grower survey conducted by Guan and his associates confirmed that statement as respondents noted the widening disparity of import/export trade and dwindling market share as the top risks to business.
While a revised suspension agreement may slow the downward trend for fresh tomatoes, the lack of such documentation could squash strawberries. "The most scary thing for the industry is the Mexican government is proposing to double its strawberry acreage in the next five years," Guan said. "It would be almost catastrophic for the industry in the next few years if that comes true."
Pile on increased government regulation, labor shortages, and rising production costs, and you have an economic crisis.
Given the gravity of the situation, Guan pointed out opportunity in "buy local" marketing campaigns and much promise in teaming modern technology, such as protected agriculture, with new varieties specifically bred to be mechanically harvested. "We need to innovate and change."
Thanks to DuPont Crop Protection for sponsoring Florida Ag Expo Extended Coverage.