When Derek Orsenigo talks about the latest advancements where he farms in Southeast Florida, he mentions the end product first. A wholesale vegetable grower — he's Production Manager for Growers Management Inc., of Belle Glade — he farms roughly 2,000 acres of leafy vegetables and sweet corn.
Like leafy greens growers around the U.S., his focus is food safety, so when asked what agricultural technology they are implementing and what they will be focused on in the future, he immediately cites the industry-sponsored Produce Traceability Initiative (PTI), an effort to achieve supply chain-wide adoption of electronic traceability of every case of produce.
"We're doing our own PTI labeling, tracking each box, all the way," he says. "Let's take a box. We could scan it, and immediately go back and find out the day harvested, which block, and when planted."
Orsenigo, who also helps out his father, Paul, with Orsenigo Farms, a 400-acre sugarcane plantation, says he expects they will be implementing the latest traceability technology as soon as it becomes available.
"There's going to continue to be push there, and it's customer-driven; customers want to know where their food came from and who handled it," he says. "Sure, we'll see more traceability that is government regulated, but feedback from customers will drive it."
Orsenigo believes the coming technology in the field will all align with PTI. For example, he expects to make more use of drones, likely the helicopter-type, to track crop health closely, and tip him off to problems before they become severe.
Besides food safety, Orsenigo sees more precise water management in his future. While they get plenty of rainfall in his part of the country, the governing boards are taking a hard look at water savings. During a dry season, urban users in the burgeoning Palm Beach area get drinking water from Lake Okeechobee, and Growers Management is located on the lakeshore.
"We have to be right on top of it, knowing exactly how many thousands of gallons this week," he says. "We can adjust irrigation schedules based on that, but we'll be more precise in the future."
Orsenigo can't see why any farmer wouldn't embrace implementing these practices — and the technology needed to implement them — going forward.
Not Just for Big Growers
Ward McCown also focuses on the end product, he just does it in a little more close-up fashion. McCown Family Farms is located on 10 acres just south of Tyler, TX, growing strawberries, blackberries, and pumpkins for direct market sales.
McCown says the weather in East Texas is tempestuous, so he is looking forward to improved agricultural technology in that area, pointing to his experience last month when trying to plant more blackberries, which have exploded in popularity nationwide.
"We just had two days with chance of severe weather, very changeable, very windy, and just getting in to plant has been difficult job," he says. "Also, our local weather forecasts are not very reliable. You really have to do your own weather forecasting; you can't rely on someone else to do it."
But like Orsenigo, that focus on the weather is mostly about rainfall, and McCown expects rapid advancements in irrigation-related technology. He generally gets plenty of rainfall, averaging 40 inches annually, but he keeps a close eye on his tensiometers and, in an unusual move in his area, has gone to drip irrigation.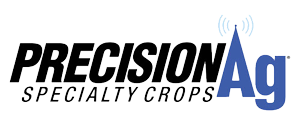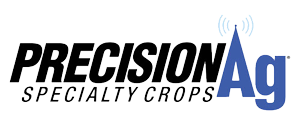 "In West Texas (McCown went to Texas Tech in Lubbock) there's a lot of conservation, but in East Texas they say there's plenty of water, just pump it," he says. "But I've seen a lot of data on how much water you lose. If you're not going to regulate yourself, some people are going to do it for you."
One other area he expects to see advancements in the next few years — and thinks even small farmers can take advantage of — is in robotics.
"It's tough to get labor here, except for day laborers who might be illegal, but I try to follow the rules," he says. "That's the good thing about robots, they're not going to argue with you, they're just going to go to work."