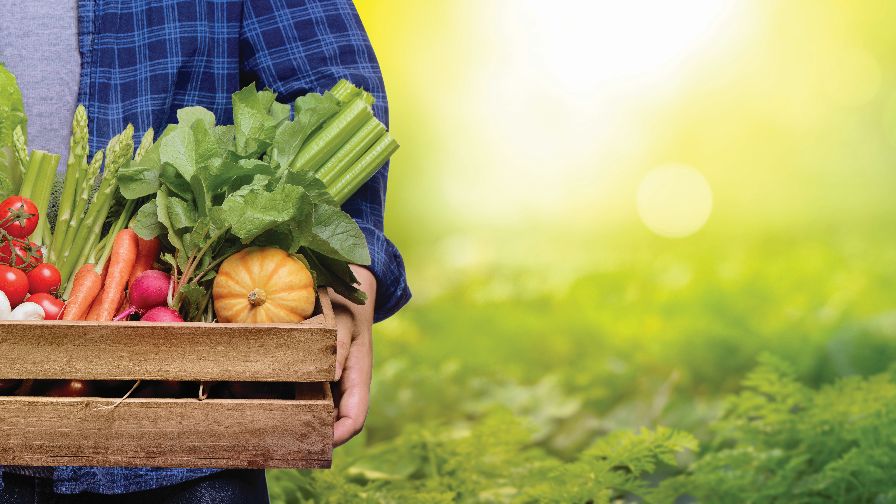 Welcome to our analysis of the 2019 State of the Vegetable Industry Survey!
This past year has been a bit rough and tumble, with multiple food-borne outbreaks, extreme weather across the country, and challenging crop prices.
The good news? Heading into 2019, the vegetable industry is still sound. There have been no major shifts in farm income or acreage. A lot fewer of you are worried about the economy, although labor continues to be a major concern (see the sidebar for more nuance on this).
Throughout the month of January 2019, you'll find an in-depth look at how the vegetable industry is faring. We invite you to take the time to see how your operation stacks up in comparison with your peers.
Which Issues Have Your Attention
Good news on the economic front. Just two years ago, you were still greatly concerned about the economy, with 43.8% of you citing it as one of your biggest challenges. Last year, the percent plummeted to only 15.6%. This year, it's down to only 9.2%.
That's perhaps the best evidence that you are no longer struggling from the 2008 recession.
Further evidence is that while concerns about crop prices are still there (it ranks No. 5 this year), a lot fewer of you are naming it as a big challenge — down to 39.7% from 43.8%.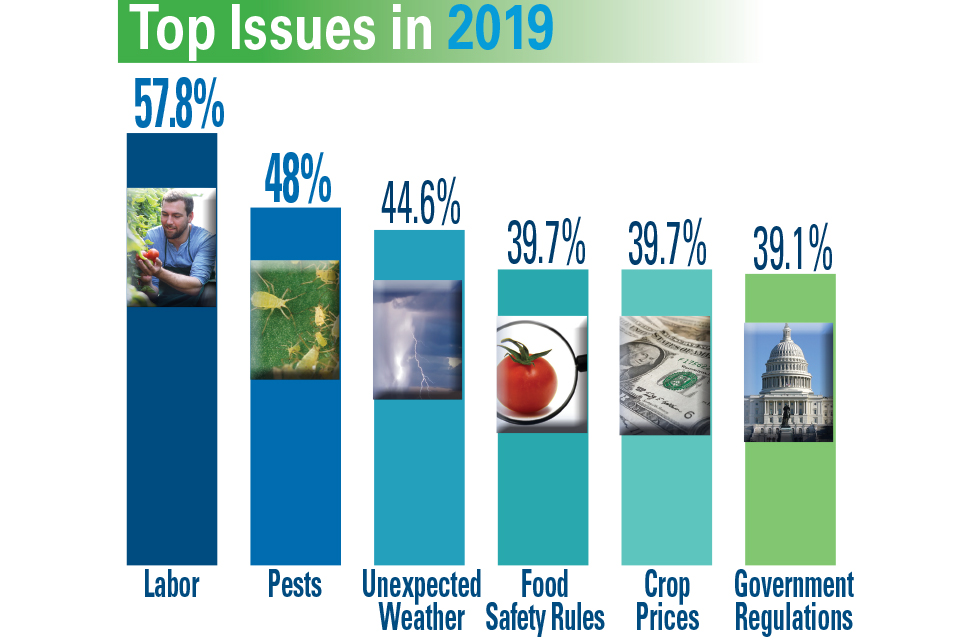 How We Conducted the Survey
We invited the vegetable industry to participate in our State of the Vegetable Industry Survey. We asked about topics important to you, and 549 of you gave us insight into areas as wide-ranging as production to labor to sustainability.
Here's how the numbers break down: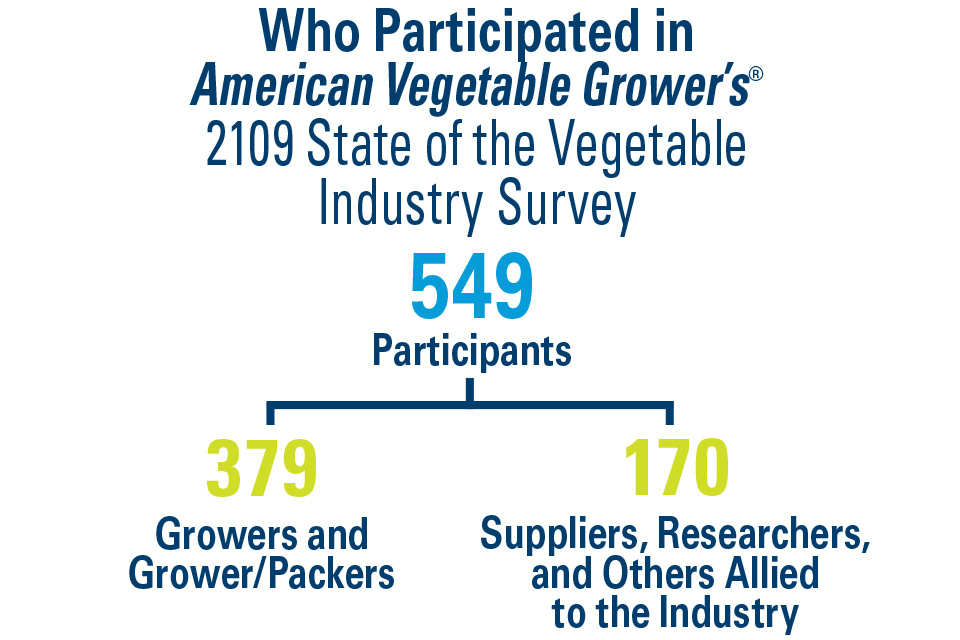 ---
We'd like to thank our sponsors for their support of American Vegetable Grower's 2019 State of the Vegetable Industry report. See more results from the 2019 State of the Vegetable Industry survey.