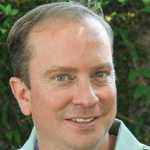 Since becoming editor of Florida Grower® magazine, I have had the good fortune of meeting and writing the cover story for the past eight Citrus Achievement AwardSM winners. All of them have exemplified a passion for this industry so steeped in the identity and history of Florida.
This year's winner, Orie Lee, was no exception, but he is the first to give me a specific challenge. More on that later. Orie and his dedication to the pursuit of citrus science and breeding is legend among the industry, but writing this month's cover story was my first time getting to spend a good deal of time with him.
Let me begin by saying Orie is a low-key man who would probably just as soon stay out of the limelight of an award like ours. But, he graciously accepted and shared stories with me about his life growing citrus and his collaborations with researchers and citrus breeders over the years. I know the people who have nominated him are happy that he received the honor he is so certainly due.
In recent years, the Citrus Achievement Award has recognized those who have been active in the industry during the previous year, most times more in the political sense and doing the yeomans work of sitting on committees and traveling to Tallahassee and Washington, DC, to speak on behalf of the industry. That is certainly worth honoring with this award, especially given the world we live in with HLB looming large over the livelihood of the industry.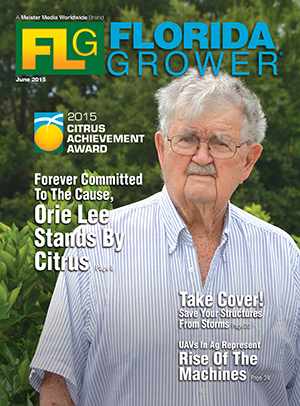 Orie has retired and handed off much of the day-to-day management of his groves and the cooperative research he has conducted over the years to his granddaughter-in-law Karen Lee and grove manager Frank Rogers. That's not to say he isn't still actively involved in the discussion about Lee Groves and its research. The day I called to let him know he won the award, I had to hold for about five minutes while he finished up a phone call talking about — you guessed it — soil samples.
As we were sorting through the nominations this year, and there were some excellent ones, one comment stuck with me in reference to Orie. A significant breakthrough with HLB might be in a tree out in the property he has donated to the citrus research community, along with his time and expertise. At the very least, we already know some very excellent varieties have come from it and more are waiting in the wings. To me, that passes the "active in the industry" criteria in spades.
That brings me back to Orie's challenge. In our conversation, he did share some examples of his disappointments over the years conducting cooperative research with scientists. Those experiences were largely colored by getting projects rolling, putting in the time, money, and effort from his side of the table as a grower, only to see them languish or die when a researcher was reassigned or retired.
He does not want to see this happen to the work his friends and colleagues have put in on the current crop of varieties being developed now by the likes of Jude Grosser and Fred Gittmer. They tell me they are some years off from retiring, but they are not getting younger. Orie would like to see a qualified understudy come in and work with these UF/IFAS breeders to ensure that not a beat is missed when they do retire.
He asked that we use the "bully pulpit" of Florida Grower to advocate that such a position be put into place to ensure these invaluable future citrus rootstocks and scions find a place in growers' groves. Orie, we will do just that. And congratulations on being the 2015 Florida Grower Citrus Achievement Award winner.